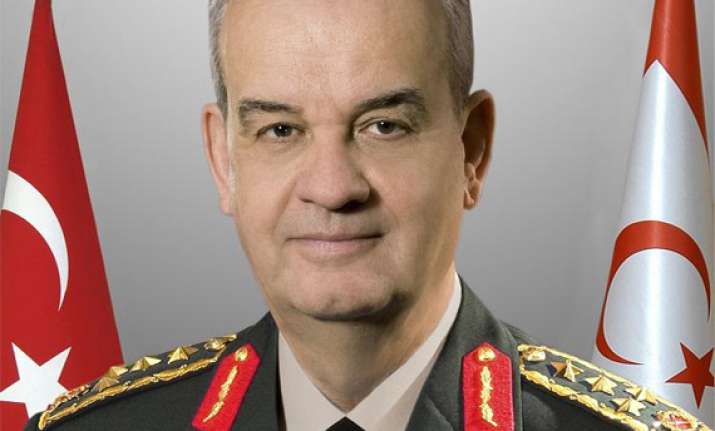 Turkey, Aug 6: A court in Silivri on Monday convicted Turkey's former military chief of trying to overthrow the government and sentenced him to life in prison.
Retired General Ilker Basbug was the most prominent defendant among some 250 people facing verdicts in a landmark trial regarding a coup plot that allegedly was hatched soon after Turkish Prime Minister Recep Tayyip Erdogan's government came to power in 2002.
At least 16 other defendants were sentenced on Monday to life in prison, including 10 retired military officers, while 60 other defendants received sentences ranging from a year to 47 years, according to state-run TRT television news.
At least 21 people were acquitted.
The verdicts, which were delivered at the High Criminal Court in Silivri, around 40 kilometres (25 miles) west of Istanbul, capped a five-year trial that has generated tension between the country's secular elite and Erdogan's Islamist-oriented Justice and Development Party.
The defendants were accused of plotting high-profile attacks that prosecutors said were aimed at sowing chaos in Turkey to prepare the way for a military coup.
The prosecutions already have helped Erdogan's government reshape Turkey's military and assert civilian control in a country that had seen three military coups since 1960.
Two members of Turkey's CHP (Republican People's Party) were present as the verdicts were delivered
"This is not acceptable," said Akif Hamzacebi. "If you are trying someone who has been the commander of theTurkish armed forces for being a member of a terrorist organisation, that means you are targeting and trying the army of the Republic of Turkey. This nation won't accept it."
The trial has sparked protests, and on Monday police blocked hundreds of demonstrators from reaching the court in a show of solidarity with the defendants.
Protesters were dispersed by police using water cannon and tear gas.