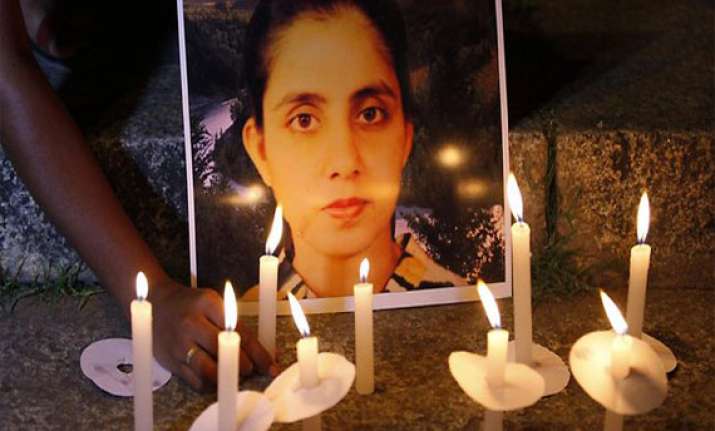 London, Dec 31: The two Australian radio hosts behind the royal hoax call that led to the death of Indian-origin nurse Jacintha Saldanha should not escape blame, Keith Vaz, a prominent British lawmaker has asserted.
Vaz, representing Saldanha's family, said: "Whatever is decided by the CPS, the DJs cannot avoid culpability," the Daily Express reported.
The two radio DJs behind the hoax call should not escape blame, Vaz, an Indian-origin MP, who chairs the House of Commons Home Affairs Committee, said last night.
Britain's Crown Prosecution Service is yet to decide on criminal charges against the two DJs of Sydney-based 2DayFM radio station, Mel Greig and Michael Christian, although a senior Australian police officer has said that is unlikely.
Last week, a top police official in New South Wales said the two DJs may escape facing criminal charges.
London police have made no fresh contact with the New South Wales Police regarding legal proceedings against Greig and Christian, New South Wales Deputy Commissioner of Police, Nick Kaldas had said.
"We've had no contact with the London Met," Kaldas said, adding "We're happy to assist but they're not asking for anything and we don't anticipate they're going to be asking for anything."
Saldanha, 46, was found dead days after she transferred the hoax call to the private chamber of Princess Kate in King Edward VII Hospital in Marylebone, central London.
The two DJ's of radio station 2DayFM are currently off the air since Saldanha's death.
Kaldas said that it was three weeks since Scotland Yard first made contact with his police force through an Australian Federal Police liaison.
The initial contact was just to "touch base" rather than commence proceedings, Kaldas said, adding that since then there had been no contacts.
According to British media reports, the Scotland Yard had sent the file to the Crown Prosecution Service to decide whether or not to pursue charges against the erring DJs.
Saldanha has since been buried in India and in one of her three suicide notes she reportedly partially blamed the two DJs for her death.
Greig and Christian, who posed as Queen Elizabeth and Prince Charles in the prank call to obtain private details of Kate's pregnancy, have claimed to have received death threats and have been moved to safe houses.