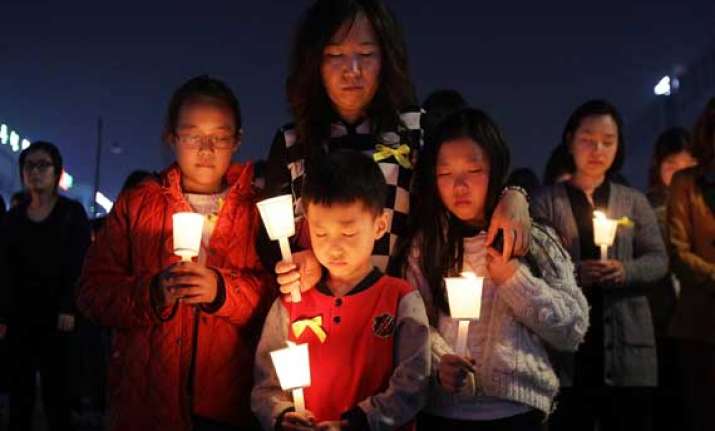 Seoul: Rescue teams used a diving bell Wednesday in a bid to recover about 100 lifeless bodies which remain inside the South Korean ferry that sank off the country's southwestern coast April 16 with 302 deaths and disappearances.
The Seoul, which was traveling from Incheon in the northwest to Jeju Island in the south, overturned and sank to a depth of 30 meters.
Workers have established guiding ropes around the fourth floor of the boat's stern and have located a base to operate the diving bell when the tides lower, the South Korean coast guard said.
Meanwhile, the government initiated a preliminary audit of state agencies that have any relation with the maritime accident to find out if their practices were appropriate both in terms of prevention - including security reviews of the boat - and response to the shipwreck.
In case any irregularities are found, further investigations will be carried out.
These inspections will affect the ministries of maritime affairs and public security, the coast guard and maritime and port administration.
Two weeks have elapsed since the Seoul, , sank.
Among the 476 passengers traveling aboard the ferry, 325 were 16- and 17-year-old high school students who were going to the island on a study trip.