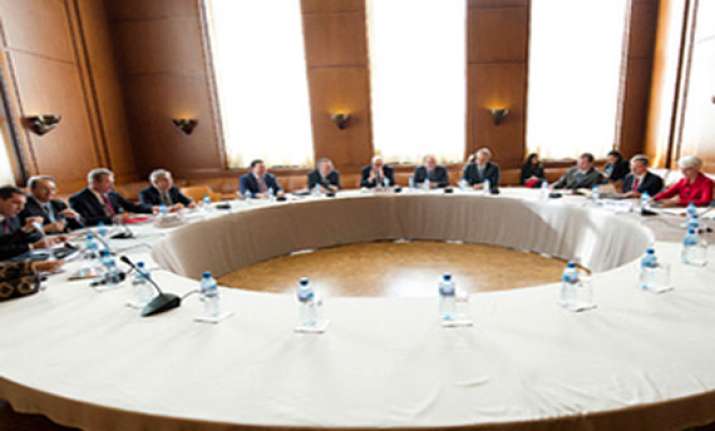 Geneva: A UN-backed international conference started on Wednesday in the Swiss lakeside city of Montreux, aiming to end the three-year-long conflict in Syria.
The meeting, dubbed Geneva II and chaired by UN Secretary-General Ban Ki-moon, is being attended by representatives from both the Syrian government and the opposition, the first time this has happened in three years, Xinhua reported.
The conference also saw foreign ministers and officials from nearly 40 other countries, including those from the five permanent members of the UN Security Council - the US, Russia, China, France and Britain - along with delegates from regional powers, such as Turkey, Saudi Arabia, Iraq and Qatar, among others.
Arab League chief Nabil Elaraby and High Representative of the European Union for Foreign Affairs and Security Policy Catherine Ashton will also be present at the meeting.