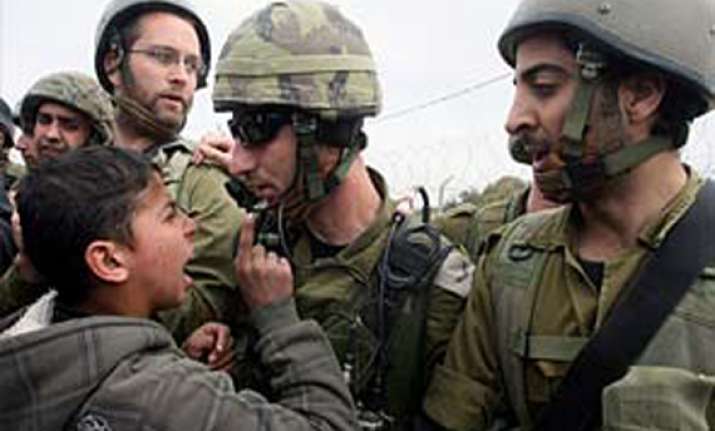 Ramallah, Palestinian Territories, Apr 3:  Israeli and Palestinian negotiators are to hold renewed talks, in what would be their first public meeting in more than two months, a senior official said on Tuesday.
"There are preparations with the Israeli side to have a meeting between Saeb Erakat and Yitzhak Molcho in the next few hours or days," the senior Palestinian official told AFP on condition of anonymity.
On Monday, speaking in Cairo, Palestinian president Mahmud Abbas said Erakat would meet on Tuesday with a senior aide to Israeli Prime Minister Benjamin Netanyahu, though he gave no additional details.
The last time the two negotiators met publicly was on January 25 in Amman in what was the last of a series of five exploratory meetings aimed at finding a way back to direct negotiations, which ultimately ended without any progress.
An Israeli newspaper also reported that the two sides were planning to meet to discuss a letter that Abbas is preparing to hand to Israeli Prime Minister Benjamin Netanyahu.
Israeli officials have refused to comment on reports of an imminent public meeting.
"Behind the scenes over the last two weeks, there have been contacts between Ramallah and Jerusalem over a letter which Abu Mazen (Abbas) is planning to send to Netanyahu in the coming days," wrote Haaretz's political commentator Barak Ravid on the paper's website.
"Last week, a secret meeting took place in Jerusalem between Saeb Erakat and Yitzhak Molho. The two are in phone contact from time-to-time, but the meeting was the first in two-and-a-half months."
During that meeting, Erakat "relayed the content of the letter... which at first included ultimatums as well as threats to dismantle the Palestinian Authority," he wrote, indicating that since then, the wording had been "diluted down and modified, partly due to strong US pressure."
But on Monday, Abbas appeared to make reference to the threat, saying it had been mentioned in a message conveyed to Netanyahu.
"We told him in this message: You have made the Palestinian Authority a non-Authority. You have taken from it all its specialisations and commitments," he said.
"This is what will be said to him next week, and tomorrow there will be a meeting with one of his aides and Saeb Erakat," Abbas said Monday.
In January, the negotiators met for five rounds of talks, sponsored by the Middle East peacemaking Quartet, which ended without any agreement to continue talking or to return to direct negotiations.
The Palestinians have accused Israel of failing to present proposals on borders and security called for by the Quartet, which groups the United Nations, United States, European Union and Russia.
Israel says it wants talks without preconditions, but the Palestinians have sought an Israeli settlement freeze and clear parameters for discussions before resuming direct negotiations.
Direct talks between Israel and the Palestinians have been frozen since September 2010 due to a thorny dispute over Jewish settlement building.