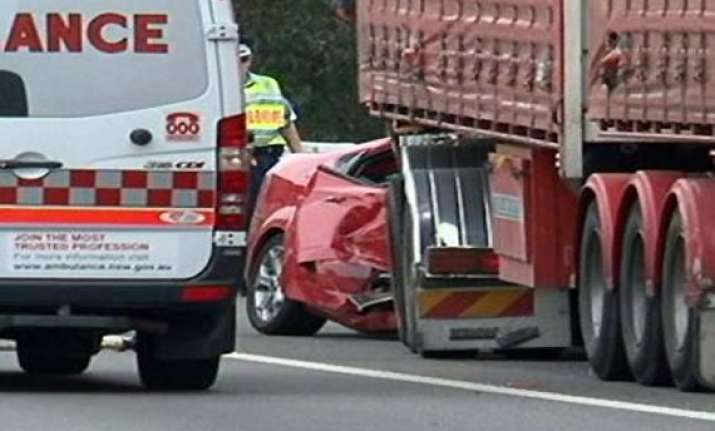 Melbourne: An Indian-origin man in Australian has been charged with a number of offences after he fatally crashed his truck into a car, killing four members of a family.
Jobandeep Gill, 27, was denied bail in a bedside hearing in a hospital after he ran a stop sign and crashed into the car carrying five members of a family at Catani, a rural locality near Melbourne, Friday morning, the Melbourne Age reported Saturday.
While Stephen Beckett, 37, Jade Beckett, 33, Ella, six, and William, two, died after the car burst into flames, nine-year-old Sammy was pulled out from the car by a passer-by.
The family was on their way to drop Sammy and Ella to school when the accident took place Friday morning.
Gill, a sub-contractor for a trucking company called Asixa at Pakenham, a suburb of Melbourne, has been charged with four counts of culpable driving causing death, four counts of dangerous driving causing death, one count of reckless conduct endangering life and one count of failing to stop at a stop sign, the Age report said.
Injured too in the fatal crash and under police guard in hospital, he will be produced in the Melbourne Magistrate's Court Tuesday.
Orphaned Sammy will be traumatised for life, police said.
"This is an horrific scene," police officer Robert Hill was quoted as saying.