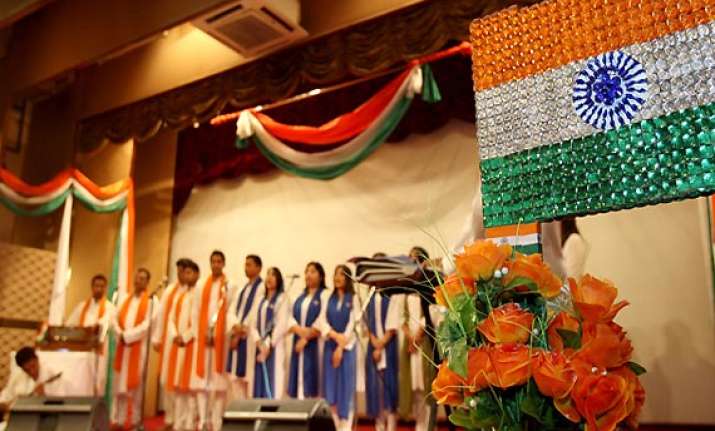 Kuwait/Kathmandu/Sydney: As India celebrated its 67th Independence Day, Indian expatriates and the diaspora across the globe marked the special day away from their motherland with festive fervour.
Fiji, which lies closest to the International Date Line in the east, was the first of many nations to mark India's Independence Day celebrations Thursday.
Hundreds of people of Indian-origin gathered at the Indian high commission in Fiji's capital Suva on this occasion.
Unfurling the tricolour, Indian High Commissioner Vinod Kumar said India and Fiji had achieved a lot since the establishment of bilateral relations between the two countries, the Fiji Times reported.
Ethnic Indians comprise 37 percent of Fiji's population of nearly 870,000. Most of them are descendants of indentured labourers who were brought in from India between 1879 and 1916 to work in the country's sugarcane plantations.