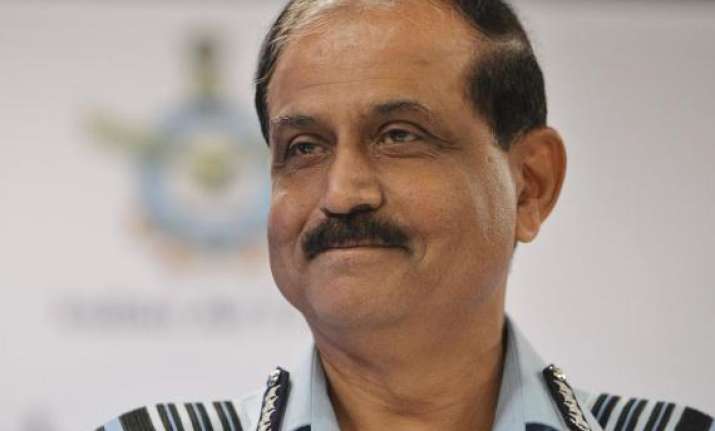 Kuala Lumpur, Feb 2: Air Chief Marshal N A K Browne will hold talks with Malaysia's top military officials, including his counterpart, and discuss ways to enhance India's defecne cooperation with this key South Asian neighbour. 

Air Chief Marshal Browne's high-profile meetings will touch upon bilateral defence cooperation which since 2008 has included the Indian Air Force training Malaysian pilots to fly Russian Sukhoi fighters.

Browne, who is here on an official visit, will hold extensive talks with Malaysian defence forces chief General Zulkifeli bin Mohd Zin and Royal Malaysian Air Force chief General Rodzali bin Daud to further bolster bilateral military ties.

He will visit the Gong Kedak and Subang airbases to discuss professional exchanges, Sukhoi-30 training, maintenance and logistic issues. Browne is also expected to visit Air Force bases here before he flies back on Saturday. 

A team of IAF pilots and technicians were stationed in Malaysia for two years from 2008 to train Malaysian pilots, weapon system operators and maintenance staff for the smooth induction and operation of their then newly acquired Sukhoi-30 MKM fighters.

They also helped set up a 'Systems School' for the Sukhoi fighters at the Gong Kedak airbase.

The visit of the IAF chief and the strong bilateral ties with Malaysia shows India's efforts to seek closer ties with its ASEAN neighbours and strengthen its Look East policy, sources told PTI.

The defence cooperation ranges from counter-terrorism and peace-keeping operations to training and maintenance of defence equipment, they said.

Indian naval warships have also regularly visited Malaysia to conduct joint exercises.