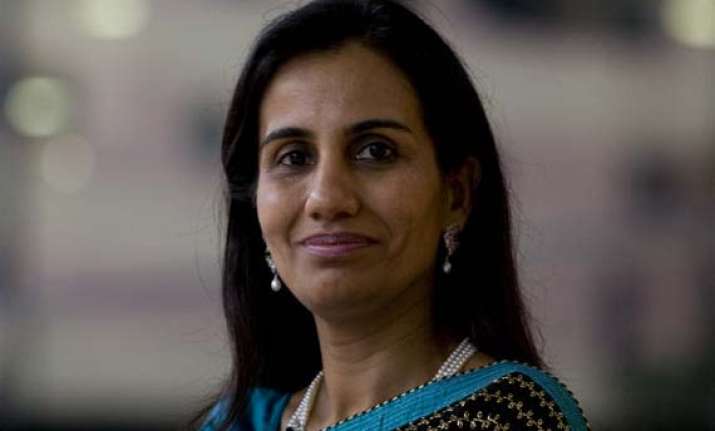 Washington, Feb 28: Eight Indian women, including media baroness Shobhana Bharti, hotelier Priya Paul and banker Chhanda Kochchar, figure among Forbes Asia's list of 50 businesswomen in Asia who are performing at the centrestage in the world's most dynamic region.
The 50 women were chosen for being particularly active in their areas of business in spite of challenging economic headwinds, the US business magazine said noting most of these women produced higher profits amid a slowdown in China, a weak US recovery and concerns over Europe's currency union.
The list includes Priya Paul, an Indian hotelier who took over after her father was assassinated and introduced a new line of hip boutique inns.
Other Indians on the list are Shobhana Bhartia, 56, Chairman and Editorial Director HT Media; Chanda Kochhar, 51, Managing Director & CEO ICICI Bank; Kiran Mazumdar-Shaw, 59, Founder, Chairman and Managing Director Biocon India; Chitra Ramkrishna, 49, Joint Managing Director, National Stock Exchange; Renuka Ramnath, 51, Founder, Managing Director and CEO, Multiples Alternate Asset Management India; Preetha Reddy, 55, Group Managing Director Apollo Hospitals; and Shikha Sharma, 54, CEO and Managing Director Axis Bank, India.
Women from China dominate the list with 16 honourees, followed by Hong Kong and India with eight each.
Three other Indians figure on a list of 12 Women to Watch. They are: Sunaina Gill, 32, Director of Operations & Merchandising Gill Capital, Singapore; Nisaba Godrej, 35, President, Human Capital & Innovation, Godrej Group; and Nandini Piramal, 32, Executive Director/Head of H.R. Piramal Enterprises.