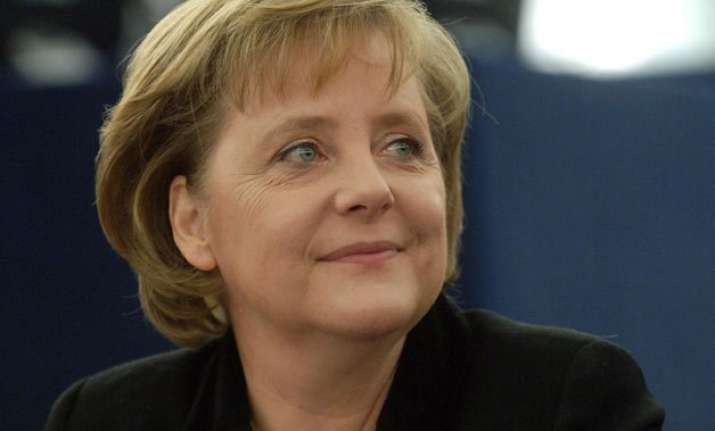 New Delhi: As German Chancellor Angela Merkel arrives in India today with a high-ranking delegation of senior ministers and some of the world's most powerful business leaders,investment and greater market access will be on top of her agenda.
The German leader would look to deepen ties with India and enter into a productive commercial relationship – that will enable her to ease the economic burden (caused by Syrian refugee crisis)  on the Europe's leading economy in the years to come.
The economic relationship has expanded significantly over the years. Germany is India's largest trading partner in Europe and 2nd most important partner in terms of technological collaborations. However, bilateral trade has stagnated in last couple of years due to various domestic and international factors.
The new warmth between Germany and India, displayed at the United Nations (UN) when the two joined hands (along with Brazil and Japan) to stake their claim for permanent membership of the UN Security Council, offers a good backdrop for German Chancellor's three day visit.
Merkel and Prime Minister Narendra Modi will jointly chair the India-Germany inter-governmental consultations in New Delhi on Monday.
She will be accompanied by Vice Chancellor and Economy Minister Sigmar Gabriel, Foreign Minister Frank-Walter Steinmeier, Food and Agriculture Minister Christian Schmidt, Minister for Education and Research Johanna Wanka and Minister for Development Cooperation Gerd Mueller.  
Also Read: German Chancellor Angela Merkel to leave for India visit tomorrow
Merkel is expected to convey problems faced by German industries in proceeding with planned investments.  
The federal ministries of the interior, finance, labour, defence, transport and environment will be represented by their state secretaries, a government spokesman said here.  
Further strengthening the cooperation between the two countries in the fields of economy, vocational training, science and technology, environment protection and development cooperation will be at the centre of the discussions.  
Regional and global issues of mutual interest also will be discussed at the meeting.
The two sides are expected to sign several agreements and MoUs on the sidelines of the consultations.  
Several leading representatives of Germany's business and industry are part of Merkel's delegation.  
The chancellor will kick off her three-day visit in New Delhi on Monday morning by meeting some of India's prominent women leaders from business and industry, science and technology and civil society.
Modi will receive Merkel later with full military honours and it will be followed by official talks between the two leaders.
Merkel will call on President Pranab Mukherjee during the day and will also meet External Affairs Minister Sushma Swaraj for an exchange of views.
On Tuesday, the chancellor will visit the Robert Bosch company in Bangalore together with Modi and afterwards she will address a meeting of the Indo-German Economic Forum.  
The two leaders are scheduled to meet some leading representatives of Indian and German business and industry at a lunch in Bangalore.