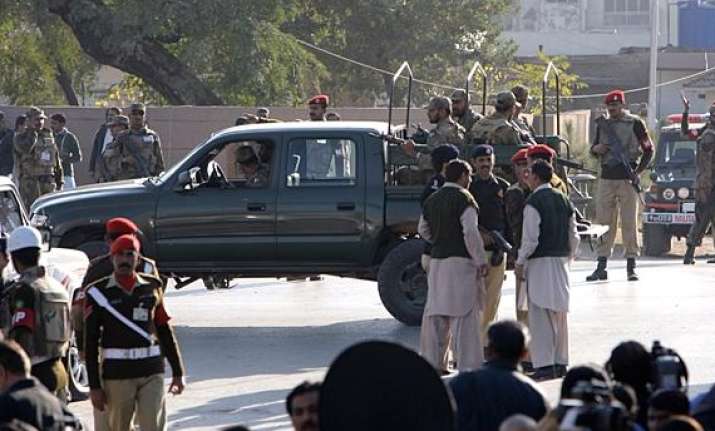 Islamabad, Jun 21: At least four persons, including a child, were today killed and more than 30 others injured in two bomb attacks targetting a Sufi shrine and a mosque in the Pakistani cities of Peshawar and Quetta.  
In Peshawar, the capital of Khyber-Pakhtunkhwa province, a bomb went off within a Sufi shrine in Hazar Khwani area.  The shrine was packed with people attending special prayers, witnesses said.
Officials told the media that at least three persons, including a child, were killed and over 20 others injured.  The injured, including women and children, were taken to Lady Reading Hospital, where doctors described the condition of three persons as serious.
The bomb was hidden in a pressure cooker, officials said.  The device contained about 10 kg of explosives and was fitted with a timer, officials of the bomb disposal squad told the media.
In Quetta, the capital of the southwestern province of Balochistan, one person was killed and 14 others were injured when a bomb went off inside a mosque in Ghausabad area.  The dead and injured were taken to a nearby hospital.  The nature of the blast could not immediately be ascertained.
A witness said the blast occurred while people were praying in the mosque.
No group claimed responsibility for both attacks.