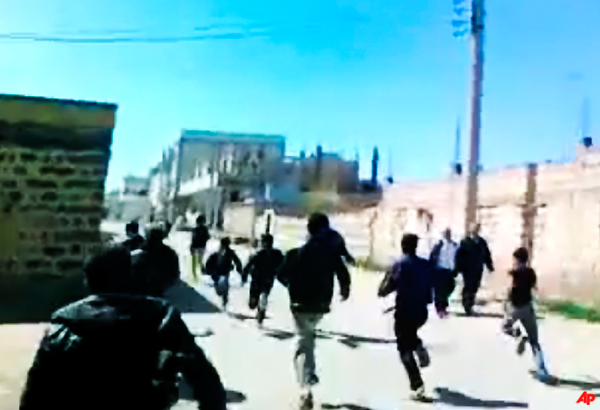 Beirut, Mar 15: Syrian security forces killed at least 20 people in raids on the city of Daraa in the south of the country on Wednesday, a monitoring group said.

The Syrian Observatory for Human Rights, in a statement, said 13 civilians and seven army defectors were killed in the city where the year-old revolt against President Bashar al-Assad first broke out on March 15, 2011.

Rami Abdel Rahman, who heads the Britain-based Observatory, told AFP that many others were wounded by army gunfire but could not be evacuated because of regime snipers.

Dozens of people were arrested in Daraa, he said.

Abdel Rahman said the latest casualties raised the number of people killed in violence across Syria today to at least 28, with two of the deaths in Daraa having already been reported earlier.