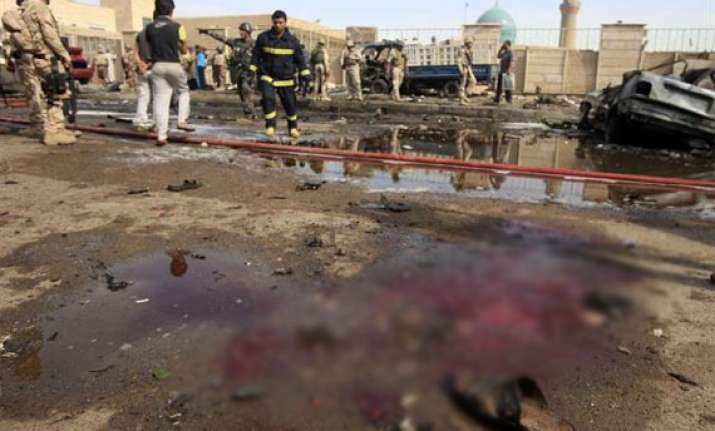 Baghdad,June 23: At least 15 worshipers were killed and 30 others wounded in a suicide bombing at a Shia mosque near the Iraqi capital, police said.
The suicide bomber blew himself up Saturday evening in the mosque in Taj area, 20 km north of Baghdad, police told Xinhua.
Earlier in the day, nine people were killed in shootings and bombings.
A suicide bomber drove his explosives-laden car into a police patrol in a village south of the city of Mosul, some 400 km north of Baghdad. One policeman and three bystanders were killed.
Three policemen were killed and another wounded by gunmen who opened fire on a police patrol near Tuz-Khurmato, some 90 km east of Tikrit city.
Gunmen also threw a hand grenade on a crowd of people in central Tikrit, some 170 km north of Baghdad, killing two people and wounding four.