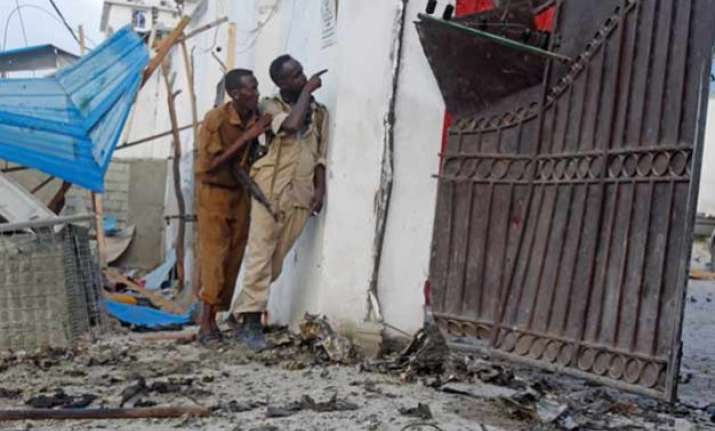 Mogadishu: At least 15 people, including a Chinese national, have died in a hotel blast in this Somali capital.
Police officer Abdulle Mohamed said that a suicide bomber detonated his car at the gate of the hotel and killed 15 people, with most of them civilians, Xinhua reported.
Somalia-based militant group Al-Shabaab has claimed responsibility for the attack, saying it was in retaliation for a recent operation by African Union and Somali forces in the country's southern Dinsoor and Bardhere regions.
The attack took place on Sunday, a day after a Somali lawmaker was killed in Mogadishu.