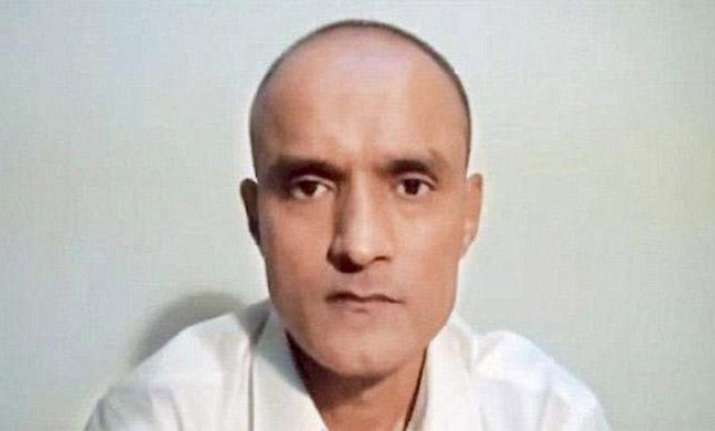 Days after External Affairs Minister Sushma Swaraj lambasted Sartaj Aziz, Pakistan's Foreign Affairs Adviser to Prime Minister, for not even acknowledging a 'personal letter' requesting visa for the mother of Kulbashan Jadhav, Islamabad on Thursday said the application of Avantika Jadhav is currently 'under review'.
Jadhav, a former officer in the Indian Navy, is currently on death row in Pakistan on charges of espionage and subversive activities. Pakistan has denied at least 15 requests by India for consular access to Jadhav and has put on hold the visa application of his mother. 
Jadhav was in April sentenced to death by a Pakistani military court. India moved the International Court of Justice (ICJ) against the death penalty where the case is currently pending. 
In a statement on Thursday, Nafees Zakaria, the spokesperson of Pakistan's Ministry of Foreign Affairs, said the pending visa application of Jadhav's mother is currently under review. 
India, however, denied having any information on Pakistan considering the visa request. 
"We have no information diplomatically from Pakistan on the issue," MEA spokesperson Gopal Baglay said in response to question if Pakistan was considering India's request to grant a visa to the mother of Jadhav.
In a series of tweets on Monday, Swaraj had said that Aziz had even refused to acknowledge a personal letter she had sent to him urging the grant of visa to Kulbushan's mother. 
"We also have a visa application pending for an Indian national Mrs. Avantika Jadhav who wants to meet her son in Pakistan against whom they have pronounced a death sentence. I wrote a personal letter to Mr. Sartaj Aziz for the grant of her visa to Pakistan. However, Mr. Aziz has not shown the courtesy even to acknowledge my letter,"  she had said.