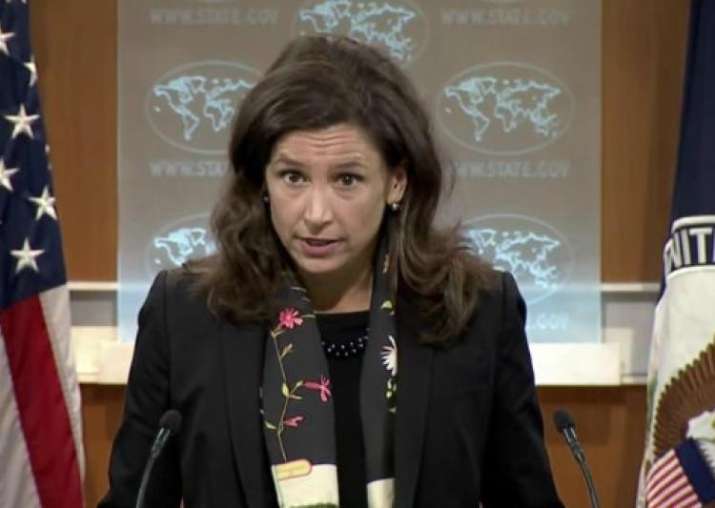 The United States of America (USA) has asked Pakistan not to discriminate among different terror groups on the basis of their agenda or affiliation.
Talking to reporters today, State Department Spokesperson Elizabeth Trudeau said that Pakistan must ensure there are no safe heavens for terrorists in the country.
Responding to the terrorist attack on the American University in Kabul, she said that the attack was against the best and brightest of Afghanistan.
She also asked Afghanistan and Pakistan to work together to stop such attacks in future.
"As we have in the past, we encourage the governments of Afghanistan and Pakistan to work together, not only in the wake of this attack and to ensure that such attacks don't happen again, but to increase their cooperation countering violent extremism at large," Trudeau said.
Sixteen people were killed after militants stormed the American University of Afghanistan on Wednesday evening, in a nearly 10-hour raid.
Elizabeth Trudeau further asked Pakistan to follow up on their commitment of taking action against all terror outfits regardless of their ideology, agenda or affiliations.
"We have consistently raised our concerns to the highest level of the government of Pakistan on the need to deny safe haven to extremists," Elizabeth Trudeau said.
"We have pressed the Government of Pakistan to follow up on their expressed commitment, their stated commitment, to not discriminate among terror groups regardless of their agenda or affiliation," she said.
Trudeau also reminded Pakistan that its Army Chief had promised not to discriminate among terror outfits.