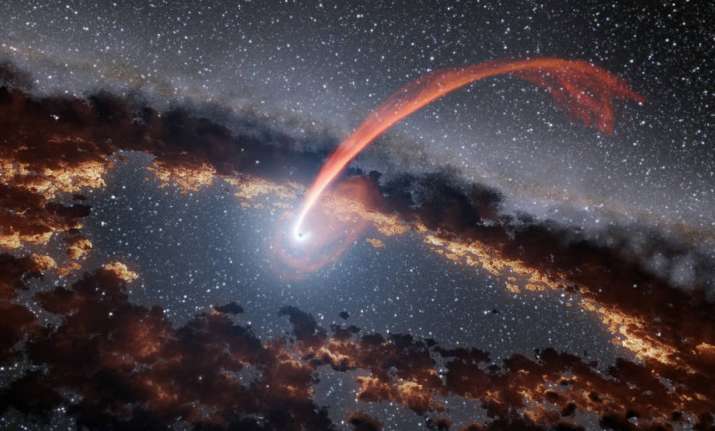 Gigantic black holes have been spotted eating up everything including the stars present near them – something they are quite famous for. Black holes have a tremendous gravitational pull and obtain thermal energy equal to the energy our sun would produce over 10 million years.
In a historic achievement, NASA scientists have managed to record this whole process of radiation expulsion from black holes through NASA's Wide-field Infrared Survey Explorer (WISE) telescope which made it possible by providing deep insights in the tidal disruption flares.
According to NASA, a black hole destroying a star, an event astronomers call "stellar tidal disruption," releases an enormous amount of energy, brightening the surroundings in an event called a flare. In recent years, a few dozen such flares have been discovered, but they are not well understood.
"This is the first time we have clearly seen the infrared light echoes from multiple tidal disruption events," said Sjoert van Velzen, the lead author of the US study.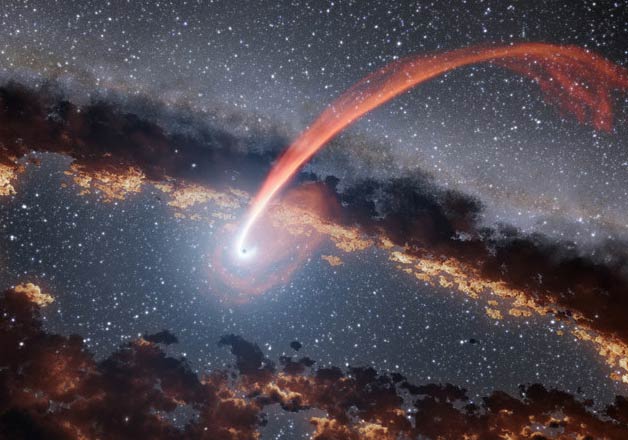 "The black hole has destroyed everything between itself and this dust shell. It's as though the black hole has cleaned its room by throwing flames,"  van Velzen added.
Now that the echo can be outlined and its distance estimated, the exact mechanics of the process will become more clear.
"Our study confirms that the dust is there, and that we can use it to determine how much energy was generated in the destruction of the star," explained Varoujan Gorjian, an astronomer at NASA's Jet Propulsion Laboratory, Pasadena, California.