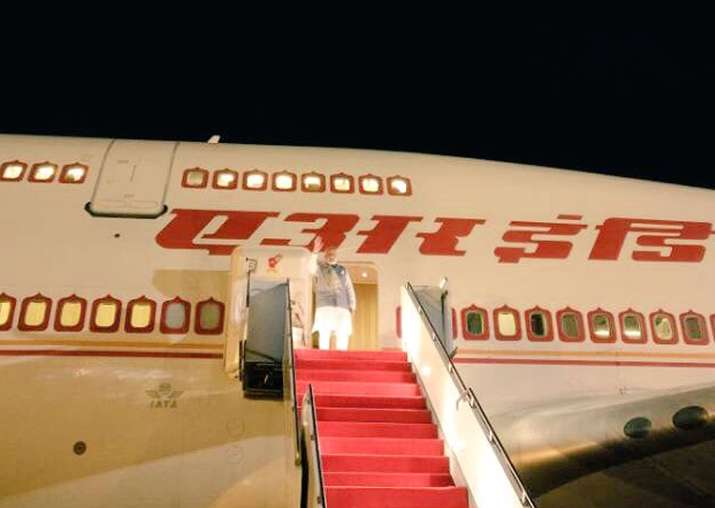 Prime Minister Narendra Modi today left for home after wrapping up his two-day visit to Kazakhstan where he attended the summit of the Shanghai Cooperation Organisation (SCO) and met some foreign leaders, including Chinese President Xi Jinping. 
"Wrapping up a historic visit, focussed on multilateral diplomacy & strengthening bilateral ties. PM @narendramodi departs from Astana after #IndiainSCO (sic)," External Affairs Ministry spokesperson Gopal Baglay tweeted. 
India and Pakistan today joined the SCO, the first-ever expansion of the China-dominated security grouping that is increasingly seen as a counterweight to NATO. 
Wrapping up a historic visit, focussed on multiltrl diplomacy & strnthng biltrl ties. PM @narendramodi departs frm Astana after #IndiainSCO pic.twitter.com/5crSUvbm7m

— Raveesh Kumar (@MEAIndia) June 9, 2017
In his address at the annual Summit of the SCO in the Kazakh capital, Modi said India's entry into the SCO family will give a new momentum to the grouping in dealing with terrorism and other pressing challenges facing the region. 
The Prime Minister also spoke on the need for enhancing connectivity in the region and said it was the key for boosting trade and investment. 
Earlier in the day, Modi met Xi on the sidelines of the Summit and underscored the need to respect each other's "core concerns" and appropriately handle the disputes. 
During the meeting, Modi said India and China should tap their potential in cooperation, strengthen communication and coordination in international affairs, respect each other's core concerns and appropriately handle their disputes.
India's membership in the SCO was strongly pushed by Russia while Pakistan's entry into the grouping was backed by China. With the first expansion of the grouping since its inception in 2001, the SCO will now represent over 40 per cent of humanity and nearly 20 per cent of the global GDP.