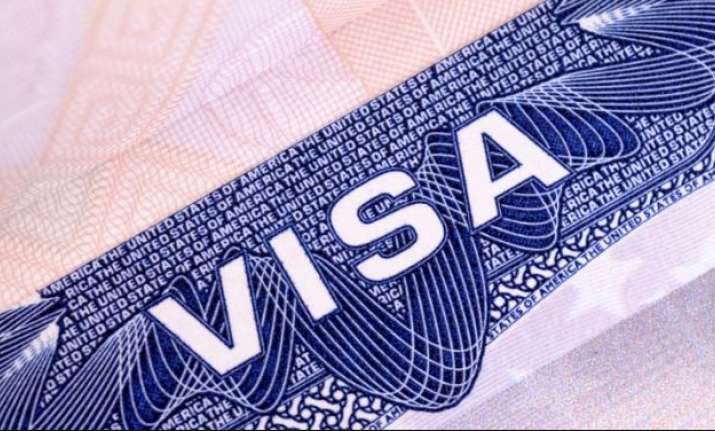 If you find the recent restrictions imposed by the US administration under President Donald Trump killing your American dream, there is a way out. The catch – you need to convince US authorities of your 'distinction' and 'extraordinary abilities'. A growing number of Indians are turning to the O-1B and the EB-1A category for realising their American dream. While the former has no cap on the number of visas issued nor does it face protectionist measures, the latter can be used by those seeking permanent residency in the United States.
A Times of India report today observed how such visas are growing in popularity. It cites the case of a Mumbai fashion designer, Shalini (name changed), who obtained an O-IB visa a few months ago to go the US. In another example, a renowned instrumental musician obtained an EB-1A immigration visa, which requires particularly high "achievements" on the applicant's part.
As per the report, statistics given by the US Department of Homeland Security (DHS) show that allotment of O-1 visas (O1-A and O1-B) has grown significantly over the years, from just 31,969 in 2006 to 93,086 a decade later. Awareness of this category is slowly building up in India and experts say their popularity will soon shoot up. Such visas issued to Indians numbered 1,137 in 2015. A similar break-up for EB-1A is not available.
Indians are scrambling for such options following US President Donald Trump signing an executive order in April this year that imposes restrictions on issue of H1 B visas and is seen as Trump's attempts to live up to his election promise of protecting American jobs and supporting American workers. Called 'Buy American and Hire American', order calls for an end to "misuse" of H-1B visas. The move followed a US decision in March this year to suspend the processing of premium H-1B visas starting April 3 citing a backlog of applications.
While the two categories of visas may come across as an attractive option to the uninitiated, getting your hands on one of these is not easy by any stretch. According to the United States Citizenship and Immigration Services (USCIS) website describing the eligibility criteria for these visas, you need to prove that you are an "individual who possesses extraordinary ability in the sciences, arts, education, business, or athletics, or who has a demonstrated record of extraordinary achievement in the motion picture or television industry and has been recognised nationally or internationally for those achievements" to apply for the O1 category visa.
The website further lists the categories of the O1 visas: O-1A (sciences, education, business, or athletics), O-1B (arts, motion picture or television industry), O-2 (individuals accompanying an O-1 applicant), and O-3 (an O1 or O2's spouse or children).
Your aspiration to get a 'Green Card' for longer residency will put you in the category of EB-1A visa. However, the criteria is such that very few in India can boast of. As per the USCIS website, you need to be the recipient of an Olympic Medal, the Nobel Prize, or an Oscar. The visa is meant for an "alien" of "extraordinary ability" and does not require an applicant to secure sponsorship from an employer or institution. If you do not happen to be an Olympic medalist or a Nobel laureate, other national or international recognitions can also get you through, provided you fulfill the extraordinary criteria.