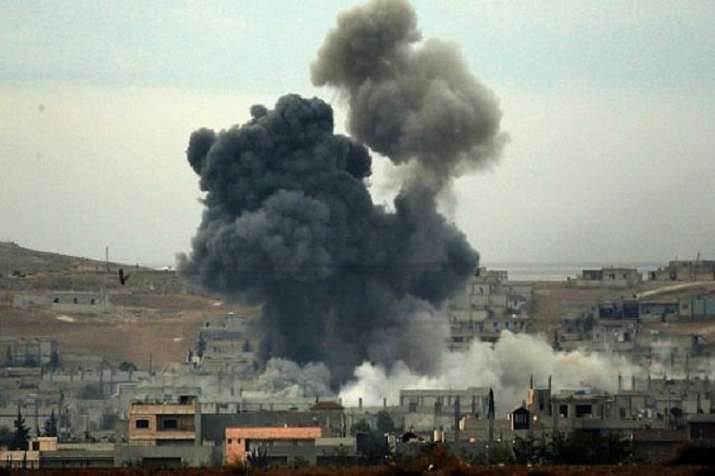 Series of explosions reportedly hit a large Syrian military airport near its capital city Damascus, according to the state media reports on Sunday. The blasts shook buildings and lit up the sky during the wee hours, residents and state TV reported.
The explosions were seen and heard coming from the direction of the Mezzeh airport, southwest of the capital. The airport has been targeted in several airstrikes in recent years, that the government has blamed on Israel.
The private, pro-regime news outlet al-Mayadeen originally reported that Israeli airstrikes hit the airbase in al-Mazzeh on Saturday night.
The Syrian state media however, later said an unnamed military source had denied the base was hit by Israel.
"Military source denies the exposure of the Mazzeh Airport to any Israeli aggression and the sounds of explosions that were heard resulted from explosion of an ammunition depot near the airport because of electrical failure," Syrian news and state television reported.
Nearly four explosions were heard coming from the direction of the military airport on Saturday, a Damascus resident said.
Videos captured by phones at a distance showed bright flashes of light in the night sky in some kind of explosion but did not reveal the cause of the blasts.
The al-Mazzeh area is home to embassies, security buildings and the homes of some members of Syrian President Bashar al-Assad's inner circle.