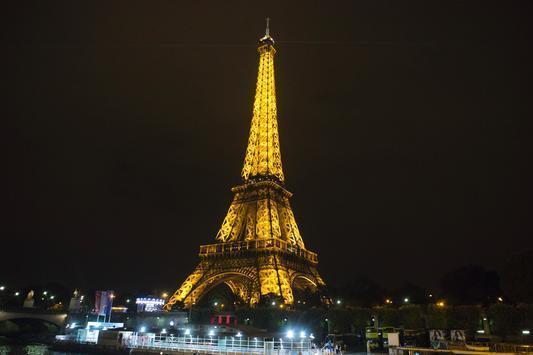 The security around the iconic Eiffel Tower in Paris will be further tightened with a bullet-proof wall to be built around the base of the tower to provide extra protection against terrorist attacks.
According to French daily Le Parisien, temporary fences were installed last June but rather unattractive barriers will now become permanent with the placement of a 2.5 meter-high bulletproof glass wall. 
The report further said that the security measures are part of a wider  renovation plan to modernize the site over the next 15 years.
The plan also proposes a complete reorganisation of foot traffic around the tower, a series of maintenance works, and an improved visiting experience including a reduction in time spent in queues.
The report adds that the Paris city council approved the project on January 31, just before the French capital launched its bid to host the 2024 Summer Olympics and the World Expo in 2025.