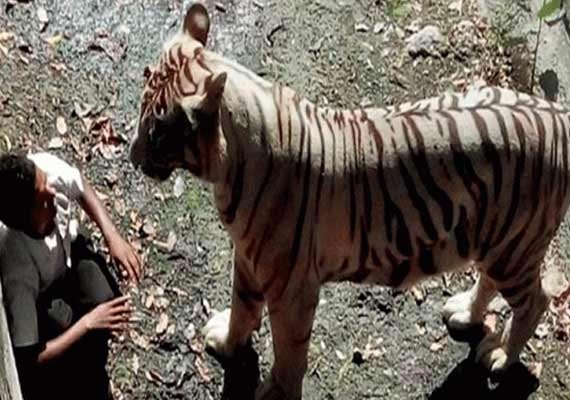 New Delhi: The Delhi High Court on Friday issued notice to the city police, Delhi Zoo and Central Zoo Authority on a PIL asking to ensure the safety and security of the visitors to the National Zoological Park, days after a youth was mauled to death by a tiger there.
The PIL was filed after a 20-year-old youth was mauled to death by a white tiger in Delhi's National Zoological Park on Tuesday. The victim, Maqsood from Anand Parbat in central Delhi, apparently crossed the stand-off barrier and "jumped" into the enclosure.
A division bench of Chief Justice G Rohini and Justice RS Endlaw sought response from police, Delhi and central zoo authorities by October 29.
The PIL filed by advocate Avadh Kaushik asked the court to direct the authorities to take steps and measures so that no such incident may be repeated in future. It asked direction for them to put all the contingent and emergent equipments in place in the National Zoological Park here in order to rescue the people under such circumstances.
It said that Maqsood's life been lost just because the authorities upon whom the responsibility to protect and care the zoo have failed to discharge their duties and they have no emergency or contingency plans to rescue the people from such untoward incident.
"It is a classic case of criminal negligency and it could be very well assessed as to who is responsible for the unfortunate incident but police have registered a case of death by negligence against some unknown persons and it is apprehended that like many other cases, ultimately this case would also be closed without ensuring any action and steps for avoiding such incident in future," the plea said.
It added that the incident also reveals as to how unsafe the public is who visits to such places and it is also clear that the guidelines prescribed by Central Zoo Authority are not being followed by the National Zoological Park.
The authorities concerned have been "criminally negligent and delinquent" and hence the responsibility has to be fixed, the plea added. It also sought compensation of Rs 25 lakh for the family of the victim.