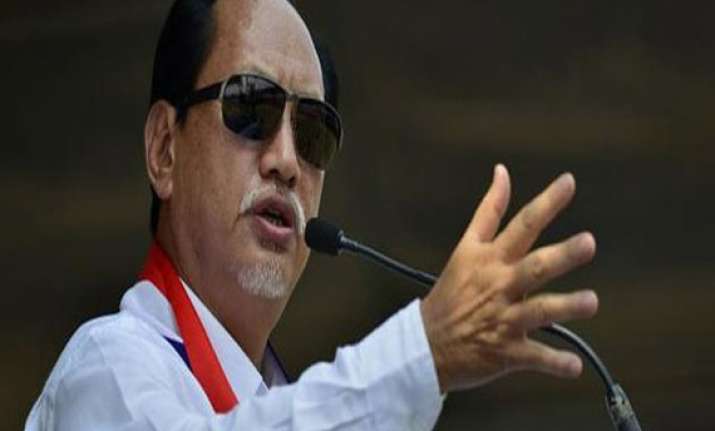 Kohima: T R Zeliang, who was sworn in as chief minister of Nagaland today, has been involved in state politics for nearly four decades and served as a minister in various governments during the major part of the period.  
Zeliang became the president of Youth Congress in his native Peren district while he was studying at Kohima College in 1976 and though he lost the first two assembly elections he contested in 1982 and 1987, he won in successive polls after that and never looked back.
62-year-old Zeliang, born in Mhaupungwa village of Peren district, had received his school education from Don Bosco School at Dibrugarh in Assam.  
As a young man, he was also involved in various social activities and was the president of Zelaingrong Students Union from 1975-79, general secretary of Zelaingrong Action Committee and Zelaingrong Youth Organisation besides being the co-founder of Peren College.
He contested the state assembly polls for the first time in 1982 as an independent from Tening seat and on a Naga National Democratic Party ticket in 1987 from the same constituency but lost both the times.
He, however, did not give up and emerged successful the next time in 1989 on a Naga Peoples Council ticket from Tening. Zelaing, then 37 years old, was given the portfolio of Information and Public Relations, Tourism and Parliamentary Affairs.