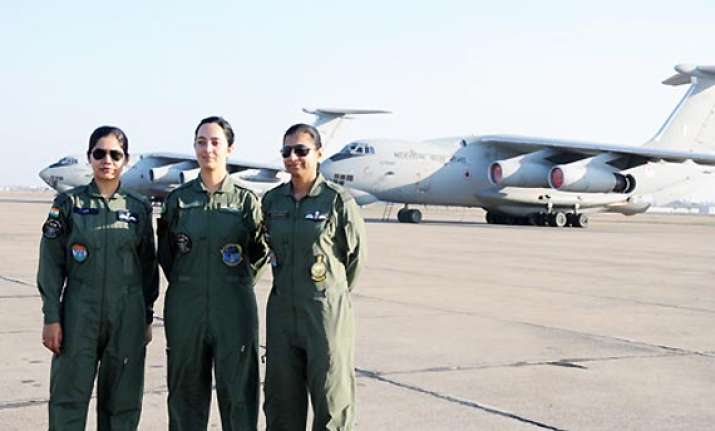 New Delhi: Women are physically not suited to fly fighter planes, Indian Air Force chief Air Chief Marshal Arup Raha said on Tuesday.
Speaking to reporters on the sidelines of a function, the Air Force chief said women are physically not suited for the job and they might face problems while flying fighter planes.
He was responding to questions on why women are not allowed to fly fighter planes of the Indian Air Force when the forces of Pakistan and China had allowed them.
"As far as flying fighter planes are concerned, it is a very challenging job. Women are by nature not physically suited for flying fighter planes for long hours, especially when they are pregnant or have other health problems," he said.
Raha further said that women are employed in various other departments of the force and are doing extremely well.
When asked about crashes involving Air Force planes, he said the number of accidents have come down in the last three-four years.
On the induction of Tejas light combat aircraft, he said the Air Force had to get final clearance after which it would be inducted.
Raha denied reports that there was a shortage of manpower in the Air Force and said efforts are on to provide better training before bringing them on the field.