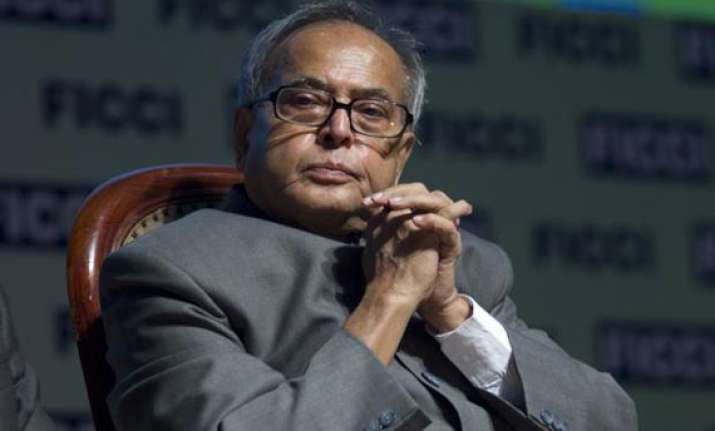 Kolkata: President Pranab Mukherjee Thursday stressed the need for showing respect to women, and said it was a matter of shame for the society that women were being tortured and their modesty outraged.
Interacting with students and teachers at the Kirnahar Shib Chandra High School, which was his alma mater, Mukherjee said one could not call a society civilized if its women faced torture.
Mukherjee reached Kirnahar, a town in Birbhum district, about 170 km away from Kolkata, by helicopter from the metropolis this afternoon after arriving here from Delhi.
He would stay at his ancestral village Mirati in Birbhum district for the next four days to take part in the Durga Puja celebrations. The president would don the priest's robe and conduct the puja. He would also attend a few other programmes during his stay.
At the school, the country's first citizen made the comments while replying to queries about the crime rate against women going up in the country.
"For the society, such things are a matter of shame. One must show respect to women," he said.