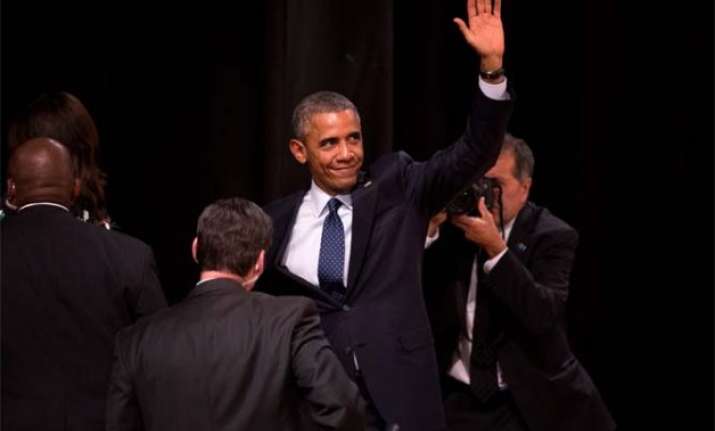 New Delhi: US President Barack Obama believes that the world does not "stand a chance against climate change" unless countries like India cut carbon emissions.
US President said this during his Town Hall speech at Siri Fort auditorium on Tuesday.
"I know the argument made by some, that it's unfair for countries like the United States to ask developing nations and emerging economies like India to reduce your dependence on the same fossil fuels that helped power our growth for more than a century," said Obama in his Town Hall address.
"But here's the truth: even if countries like the United States curb our emissions, if growing countries like India — with soaring energy needs — don't also embrace cleaner fuels, we don't stand a chance against climate change," he said.
Obama welcomed India's aim to generate cleaner energy and promised to help the country to achieve this.
"We will continue to help you deal with impacts of climate change because you shouldn't have to bear that burden alone", he said.
India and the US have agreed to cooperate in renewable energy sector but haven't yet made any climate agreement.