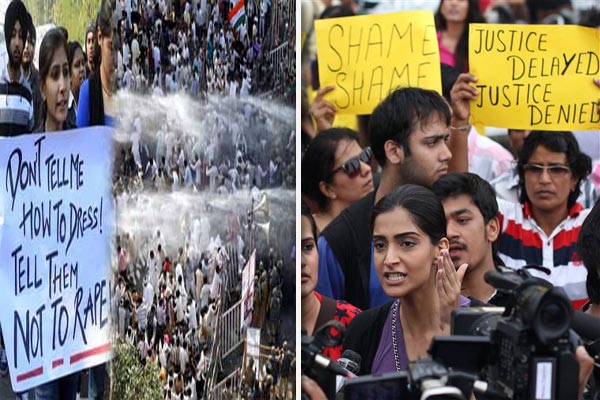 New Delhi: It was on 16 December 2012 , when a 23 year old paramedic was gang-raped inside a chartered bus in south Delhi, her organs mutilated, and she and her boyfriend thrown out of the bus, nude in the chilly night.
The girl fought a grim battle against Delhi, was airlifted to Singapore, but succumbed to injuries.
The brutal gangrape and murder triggered a nation wide protest with the protesters reaching up the doorsteps of Rashtrapati Bhavan and Raisina Hill, seat of the government.
Two commissions of inquiry were set up, one to look into suggestions for modidfying anti-rape laws, and the other to go into the lapses on the part of police while handling the gruesome incident.