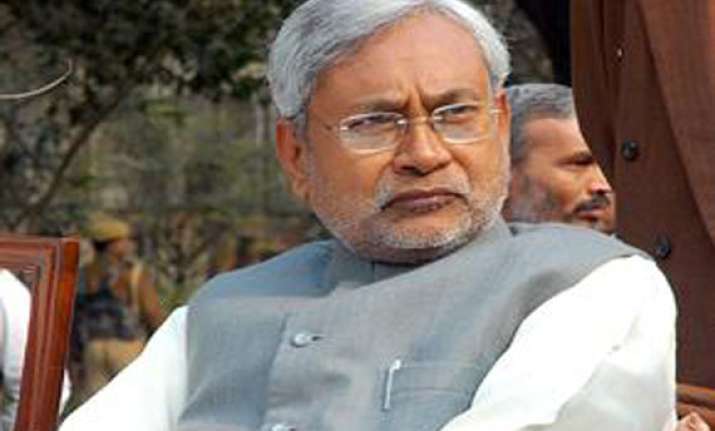 Patna: A man in his late thirties tried to immolate himself outside Nitish Kumar's official residence on Sunday.
Patna SSP Manu Mahraj said Dilip Kumar sprinkled petrol over his body, but was overpowered by JD(U) supporters and police officials present there.
The man was taken into custody and sent to Secretariat police station.
Sources said he was aggrieved over Kumar's resignation from the Chief Minister's post and was shouting slogans asking him to continue.
DSP (Secretariat), Sibli Nomani said Dilip is a resident of Kushhar village under Bind police station of Nalanda district, which also happens to be the native district of Kumar, and added that his further interrogation was on.