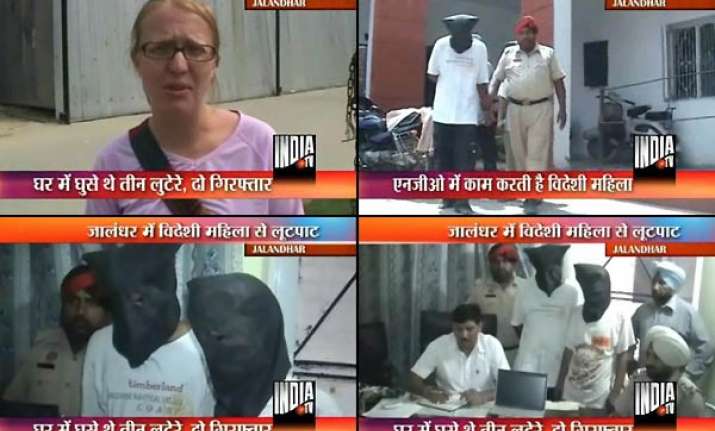 Ludhiana, Jul 3 : A foreign woman was allegedly robbed at gunpoint by three armed robbers on Saturday night in Aadampur near Ludhiana, police said.

The woman came to Punjab through an NGO to teach children. Three robbers barged inside her house at  night and robbed two laptops, one Blackberry mobile and a camera at gunpoint, police added.

As they were trying to flee, the NGO's caretaker chased them and got hold of two robbers whereas the third one managed to flee away. The two robbers were handed over to police and search for the third robber is on.