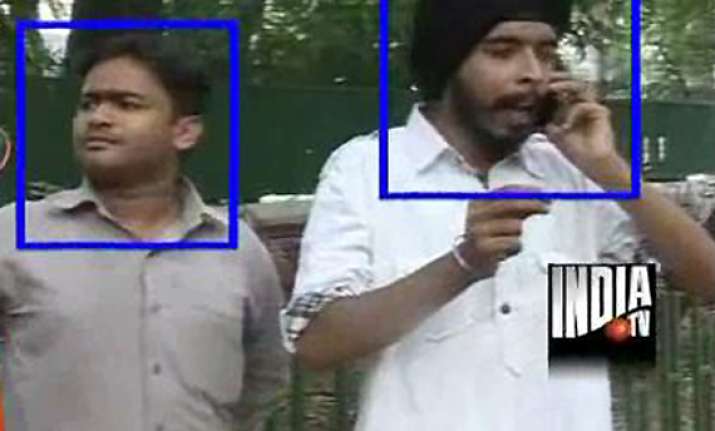 New Delhi, Oct 13: Two youths, who escaped after attacking lawyer-activist Prashant Bhushan, were arrested here this morning, police said.

Tejinder Pal Singh Bagga and Vishnu Verma were apprehended from a place near Baba Kharak Singh Marg, they said. Bagga had yesterday said that he would surrender in a local court.

One Inder Verma, who claimed to be the Delhi president of Sri Ram Sene, was arrested yesterday in connection with the incident.

Bhushan was assaulted yesterday by three youths belonging to a right-wing group in his Supreme Court chamber for advocating holding of a plebiscite in Jammu and Kashmir.  The attack on Bhushan came live on the TV screens when the trio barged into Chamber No 301 of New Lawyers Chamber opposite Supreme Court and attacked him mentioning "Kashmir, Kashmir". Bhushan was giving an interview to a TV channel at the time of the incident.

On social networking site 'Facebook', the account holder in the name of 'Bhagat Singh Kranti Sena' had claimed they "hit Prashant Bhushan hard in his chamber in Supreme Court. If you will try to break my nation, I will break your head" which was repeated on Bagga's Twitter account as well.