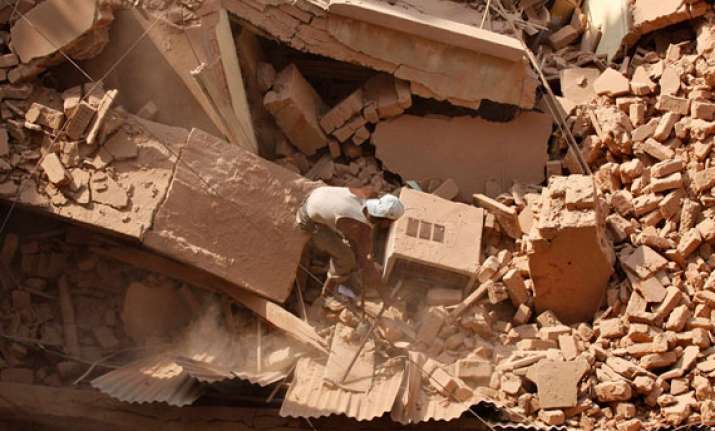 Mumbai, Feb 15 : Two persons were killed and two others were missing after the roof of a dilapidated building on Mohammed Ali Road collapsed this afternoon.
The  mishap occured at around 5 pm in the five-storeyed Khadija Mansion, when the ceilings of second and third floors suddenly collapsed.
The mansion houses a restaurant on the ground floor. Five persons including a hotel employee were trapped in the debris.
Three injured persons were rushed to J. J. Hospital, where two of them succumbed to injuries. Firemen were busy removing the debris to locate the two missing persons.
People living inside the dilapidated building were evacuated nearly 6 months ago, after the housing and development authority MHADA declared the building unsafe.