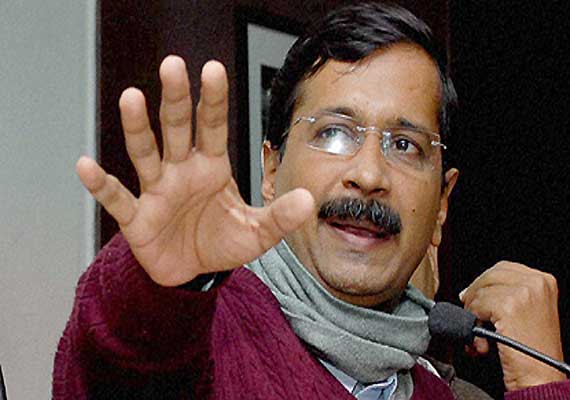 New Delhi: Slamming power distribution firms for announcing power cuts on the plea of lack of funds, Delhi Chief Minister Arvind Kejriwal today said the truth on their financial condition will come out in the CAG report on discoms.
"They (power companies) are saying that they don't have money, so where has their money gone. CAG is trying to find their money and the truth will come out in the CAG's report.  
"After CAG's report, we would get to know whether they are really facing a financial crisis or not," Kejriwal told reporters here.
Asked if the Delhi government would take action against discoms, which have announced 8-10 hour power cut effective from today, he said, "Let the CAG report come out and then we would proceed as per its findings".
Kejriwal had yesterday accused BSES discoms of trying to "blackmail" the government by threatening power cuts upto 10 hours a day, and warned them of strict action including possible cancellation of licenses.
The Chief Minister also said Tatas and Ambanis, who run three electricity distribution firms in Delhi, were not the only companies in the country and government was willing to bring new players.
"There are no reasons for power cuts. I want to give them a warning that if they try to create panic in future, the government will take strict action against them," Kejriwal had said as Reliance Infra-backed BSES warned the government of 8-10 hours power cuts a day beginning today citing fund crunch.