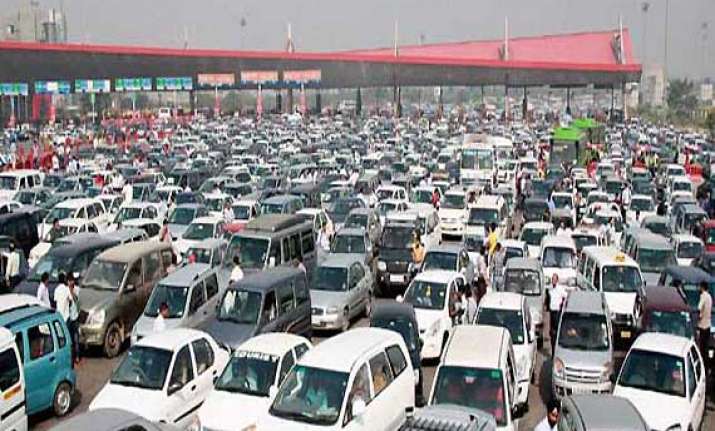 Gurgaon: Commuters today experienced a traffic snarl free ride on Gurgaon to Delhi expressway after Delhi High Court ordered to discontinue 'entry toll tax' on the route.
Lakhs of disgruntled commuters travelling on the route were relieved after the Court order yesterday to remove the toll plaza 12 out of total 16 toll lanes and stop collection of toll tax on the expressway from midnight of February 19. 
The Court had recorded the consent order in terms of tripartite settlement arrived at among National Highway Authority of India (NHAI), Delhi-Gurgaon Super Connectivity Ltd (DGSCL) and lead financier Infrastructure Development Finance Corporation (IDFC).
Convenor of 'Toll Hataow Sangharsh Samiti', Attar Singh Sandhu said daily commuters were increasingly upset as long queues had become a routine feature at toll plazas. 
Toll-tax payees expected a smooth ride on the stretch but sadly never experienced it ever since the toll became operational in January, 2008, Sandhu said.