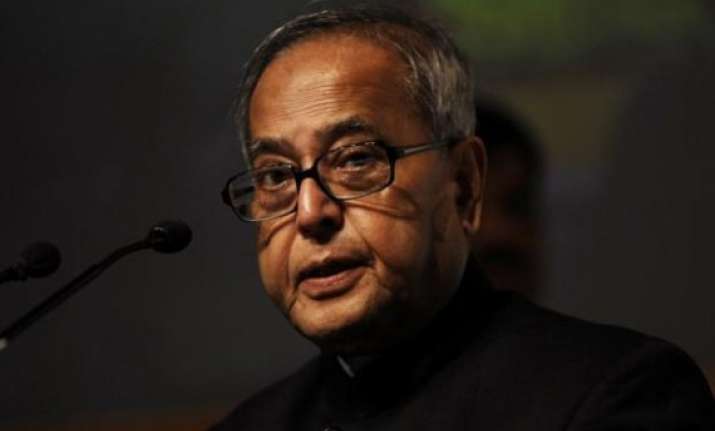 New Delhi: Pranab Mukherjee on Monday said terrorism, indigenous secessionist movements, Left-wing extremism and communalism were the major security concerns for India.
Addressing a group of students from Sardar Patel University of Police, Security and Criminal Justice in Jodhpur, Rajasthan, who called on him at Rashtrapati Bhavan, Mukherjee said India must develop the capability to deal with cyber crime too.
"They pose a great threat to the integrity and unity of the country," he said.
Crime against women, children and elderly citizens have also increased in recent years, the president said.
"In today's world inter-connected by advanced information and communication systems, many crimes are committed with the aid of technology. We have to develop capability to deal with cyber crimes," Mukherjee said.
He also said no state can ignore its responsibility towards its citizens.
Mukherjee asked the students to provide the necessary expertise and core competence to help law enforcing and security agencies to tackle future challenges when they pass out after learning the skills in colleges.