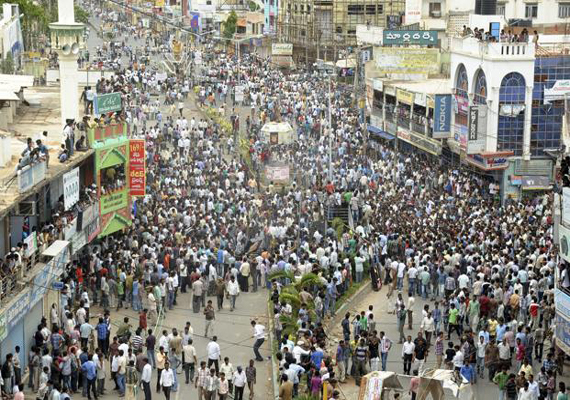 Hyderabad: Telangana supporters yesterday staged protests against YSR Congress president Y S Vijayamma during her visit to the rain-hit Khammam and Nalgonda districts.
YSRCP is opposed to the bifurcation of Andhra Pradesh.
Protesters tried to block her way and the police had to intervene.
Vijayamma, who was sent to Hyderabad by road, took exception to the police "preventing" her from meeting the people affected by the recent heavy rains.
"Is it wrong to interact with the public? Are we living in a democratic country or not? The Chief Minister himself claims to be an integrationist, will police arrest him too if he visits Telangana?" a YSRCP release quoted her as saying.