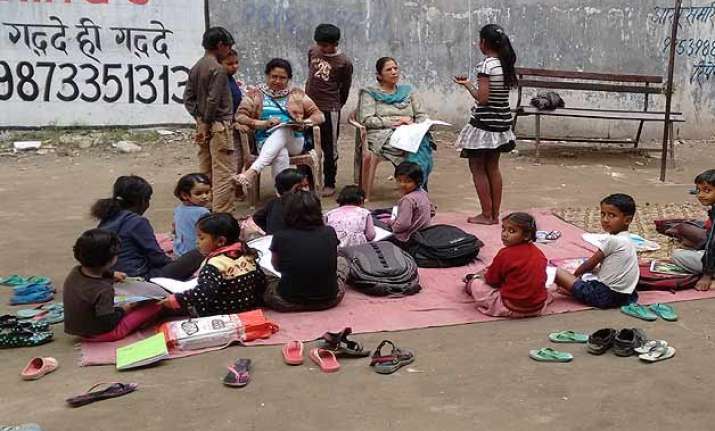 They believe "they" can fly … they believe "they" can touch the sky… and to give wings to "their" dreams these two household ladies are contributing a lot from their side.
We are talking about two ladies, Neelam and Seema, who unlike us are not a part of youth brigade or have too much of money yet they are putting every bit of their effort to provide basic education to the poor kids around them – and that too without charging any fee!
The children are not their own or have any relation with them but seeing them playing on the streets at odd hours is a big concern for Neelam Kaliya. She couldn't see these innocent ones roaming aimlessly. Thus, with the help of Seema, she decided to visit their houses and motivate them towards education.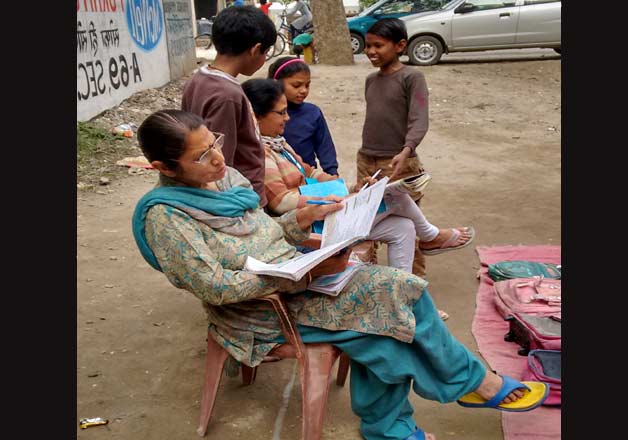 Since 2012, the two courageous ladies, have been teaching children of laborers, rickshaw-pullers and house maids. At first they used to teach these children inside the temple premises of Vaishali- Sec 6. But, currently, open ground is their school and rough ground their desk!
Neelam, somehow managed to convince the parents of these forlorn kids to send them for studies. And the two finally did it; with all their perseverance and putting their hearts into it, so that they can educate these destitutes, so that they can make a good living in future.
Convinced of the efforts of the duo, some of the parents did send their children to get educated by them. And to their astonishment, not only did they see changes in their children but after this they were even able to get them admitted to government schools.    
On a daily basis, these ladies educate atleast 25- 30 students from K.G to 6th class for two hours from 4 to 6 PM. "We need to take these children out to improve their future", said Neelam Kaliya, "only some of the parents contribute from their side", she further added.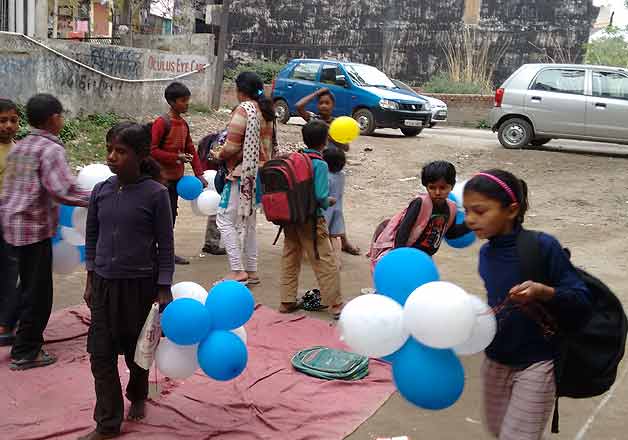 On asking who pays for their school books and other requirements, Kaliya said, "fees related to school and books are paid by their parents but pencil, erasers and other basic necessities are provided by us".
"And whoever wants to give them anything, can give them from their side too", she smiles.
Kaliya used to work in Emil (Instrument Making Company). Her husband used to work in Indian Railways. "He has also served the nation working as an International refree", Kaliya giggled with a feeling of pride. When he retired and the couple married off their daughters, they thought to do something meaningful for the society. Then with the help of Seema, Kaliya started teaching these children.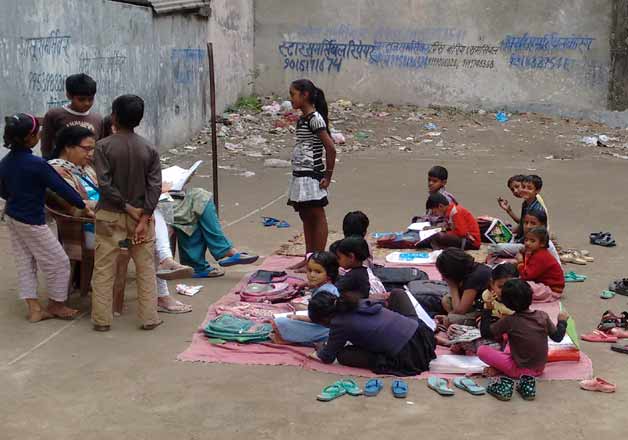 Seema, another courageous lady, who took bold steps to brighten the future of these children said, "we even got some of them admitted to private schools and some to government schools". Earlier, she used to teach children at Saibaba temple with the help of some other lady. When asked who paid their monthly school fees then, she said – "Devotees of Sai Baba".
"Sometimes, they even used to give burgers of McDonald when they saw these children".
"One of the devotees even gave exams for one of the blind students", she told recalling the occurrence.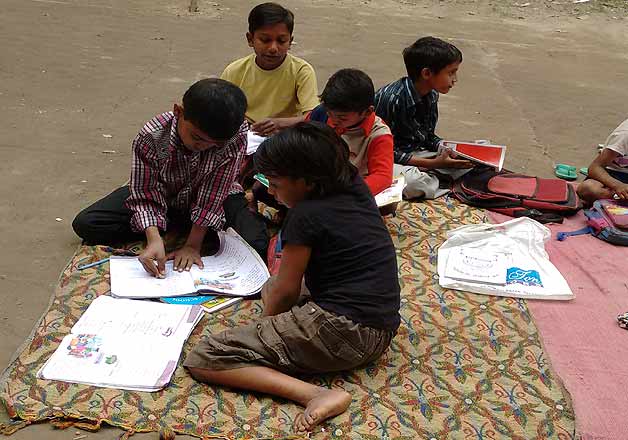 Many children come from nearby places but there were two girls; she remembered, who used to come from Praladgiri, but after Nirbhaya's incident they stopped coming to them for studies, she felt sad on recalling it.
"But we are trying our best", she added on regaining herself.
"These children don't have good clothes to wear but they do have smile to help them forget pain. They don't have things to ponder upon but now they are willing to change their lives with the most expensive treasure – Education. Hats off to these ladies who in their retirement age are contributing to shape country's future!
( Photo credit: Tripti Malhotra)