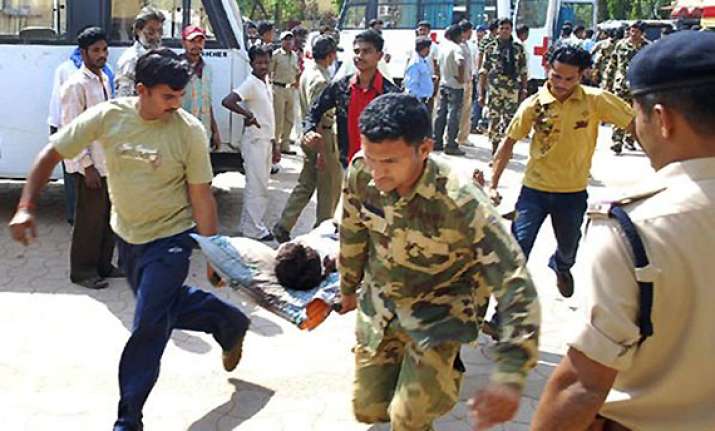 Raipur, Oct 21: Six policemen were today killed and five others injured when Maoists  ambushed their convoy in Chhattisgarh's Bastar district.

The 16-member police team was on its way to Netanar village, where the Naxals had damaged a forest department rest house last night, when it came under attack, ADG (Naxal operation) Ramniwas told PTI-Bhasha.

A large group of naxals set off an IED blast and opened fire on the policemen, who were riding on eight motorcycles, as they approached the village, 300 kms from here. 

Six policemen, including an inspector, were killed on the spot and five injured in the attack, the SP said, adding at least three naxals were suspected to have been killed in retaliatory firing by the police.

Additional forces were rushed to the area and a manhunt launched for the Naxals. The injured have been shifted to Jagdalpur hospital.

Governor Shekhar Dutt and Chief Minister Raman Singh condemned the attack and expressed grief over the loss of lives.

"The attack has once again exposed the inhuman and criminal face of the Naxals," Singh said.