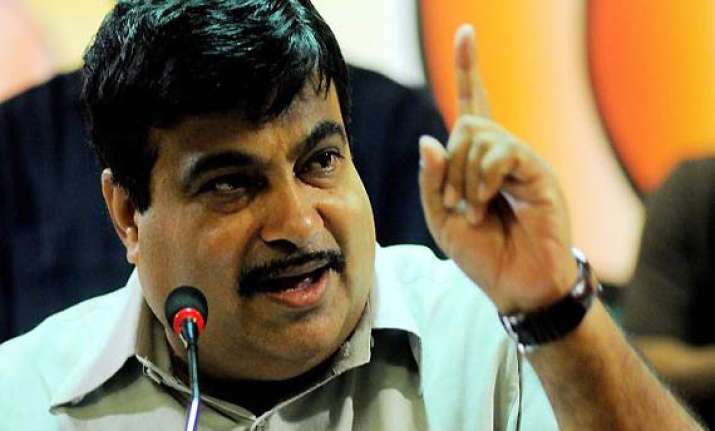 Sonbhadra(UP), Oct 15: BJP President Nitin Gadkari today had a dig at the UPA government on the issue of corruption saying an air-conditioned room should be set up in Tihar jail in Delhi so that it becomes convenient to hold cabinet meetings there.

During the rule of the Congress government a competition of 'Laxmi Darshan' and scams is going on in Delhi, Gadkari said while addressing Schedule Caste and Schedule Tribes Adhikaar Rally here.

"The way one minister after another of UPA government are going to Tihar jail, an air-conditioned meeting room should be set up in Tihar jail so that it becomes convenient to hold cabinet meeting," Gadkari said sarcastically.

Guidance of Congress leaders should be taken on how to live lavishly on a meagre sum of Rs 26 and Rs 32, he said in an apparent pot shot at Planning Commission Deputy Chairman Montek Singh Ahluwalia's controversial remarks on definition of BPL benchmark.

Alleging that law and order situation in UP has become worse as compared to the rule of Mulayam Singh Yadav, Gadkari said the Mayawati government was not lagging behind in scams and alleged scams to the tune of more than Rs 2.5 lakh crore during BSP rule.

The BJP president said Mayawati, who has spent thousands of crores of rupees on installing her own statues and constructing memorials, was "doing nothing" for Dalits.

Gadkari said if BJP comes to power in the state employment would be given to 25 lakh youths within three years.

National vice-president Kalraj Mishra, who is leading the yatra, alleged tribals and SCs were ignored and incidents of their harassment were on the rise.