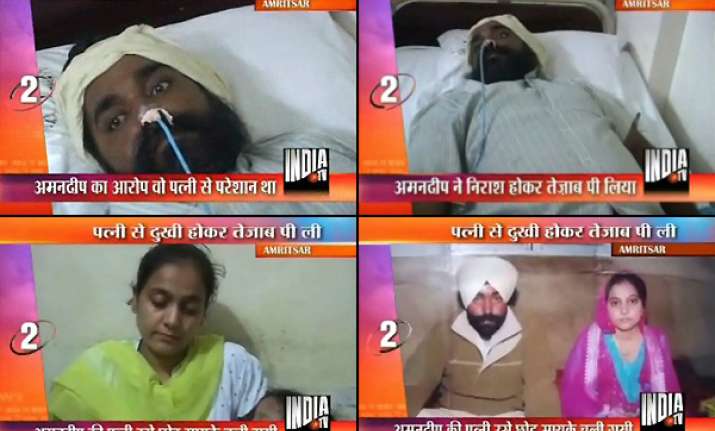 Amritsar, July 20: Amandeep Singh, a resident of Guru Nanak Nagar, Sultanwind, consumed  acid on Tuesday in a bid to commit suicide since his wife was staying separately for the last seven years. He was admitted in a critical condition  to the hospital, police said.
 
According to DCP Amar Singh Chahal, based on the statement of Amandeep, a case under Sec 306 IPC has been registered against his wife and her mother.
 
Amandeep had married Sarabjit Kaur in 2004, but four months later Sarabjit left her in-laws house. Amandeep visited her mother's house often to persuade her to return home, but she refused. Meanwhile, she gave birth to a boy in November, 2008.
 
According to Amandeep's father Amar Singh, Sarabjit, soon after marriage, tried to force his son to stay separately, which he resisted. But Sarabjit's mother Surjit Kaur alleges that her daughter was being beaten up at her in-laws house because of dowry. 
 
Police is trying to ascertain facts after taking the statements of both families.