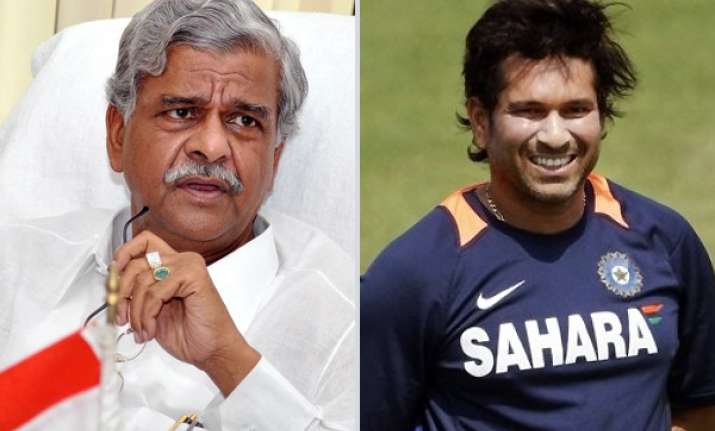 Kanpur, Apr 29: Union Minister Sriprakash Jaiswal today termed the nomination of cricketing legend Sachin Tendulkar to the Rajya Sabha as Congress' "masterstroke" and said the decision was praiseworthy.
"Since nominating the star batsman to the Upper House is a masterstroke by Congress, the Opposition parties can not digest it and are making unnecessary hue and cry over it," Coal Minister Jaiswal said, rubbishing the Opposition charge that Tendulkar has been nominated to divert attention from problems plaguing the government.
He said that Tendulkar is not only a star of the country but an icon in the cricketing world and by nominating him to the Rajya Sabha, the party has honoured the star batsman and there should not be any politics over it.
Asked if the step will benefit the party in the upcoming Maharashtra Assembly elections, he said the party has not looked for gains and losses, but to recognises the inexpressible performance of the cricket icon.
On conferring Bharat Ratna to Sachin, he said, "It is the country's highest civilian award and there is a dedicated committee for it. When the right time will come he will be honoured."