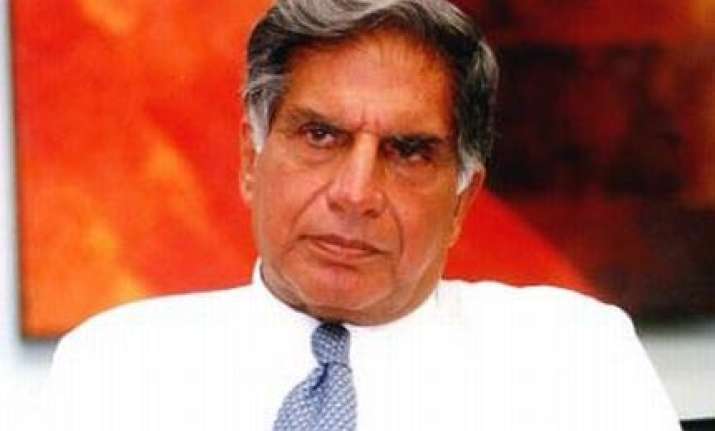 The chairman of Tata group Ratan Tata on Friday stopped short of calling the media frenzy  over 2G Spectrum allocation scam a witchhunt.
In an interview to an English news channel, Ratan Tata asked the governemnt to step in and stop the unending series of charges and character assassination.
Speaking on the controversy, which emerged after the Nira Radia tapes surfaced in the media, Ratan Tata said:  "We have somewhat slipped into a morass of a series of allegations, unauthorised tapes… The media is going crazy, alleging, convicting, executing… It's literally character assassination."
Contrasting the situation with the 'maturity of India' that US president Barack Obama spoke of effusively during his recent trip to India, he said he was confused now.
"This is a banana republic kind of attack... people attack whoever they choose to on the basis of unsubstantiated allegations," he said, reports DNA.
"I consider it every Indian's right to be considered innocent until found guilty in a court of law," he added, saying issues should not be decided on the street this way.
He hinted that the whole thing could be a smoke screen to cover up the real scam. The so-called scam is actually out of turn allocation of spectrum and hoarding of spectrum by important players, he said.
"I think it's a bad time. I wish the government would take a stand, bring in the auditor, have an investigation and book people who are guilty of something," he said.
Asked about the new scandal involving bankers and housing finance companies, he said: "Many of these (scandals) have been raked up by vested interests, who have the connections to make these happen. What such people perhaps forget is that there is the bigger issue of the nation."