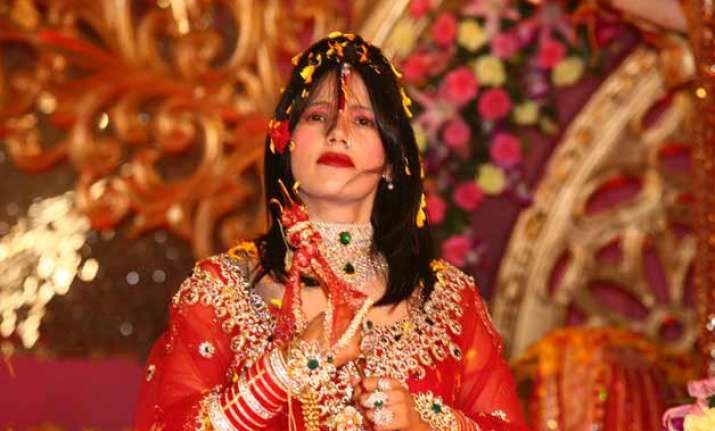 Mumbai: Controversial Godwoman Radhe Maa, known for her lavish lifestyle and high profile 'bhakts' is once again in news for wrong reasons. Maa, who is said to be the fan of super porn star Sunny Leone, was booked under Dowry prohibition act on Monday.
"She is a fan of Sunny Leone and loves dancing on Bollywood numbers. I have seen her dancing to the tunes of 'baby doll'," said the 32 year woman who had lodged a complaint against the self-proclaimed Godwoman
Mumbai based Radhe Ma was booked by the cops for instigating husband and in-laws of the woman for demanding dowry. The complainant alleged that Radhe Maa had demanded Rs 7 lakh cash, gold jewelleries, besides asking for special treatment to attend the marriage reception party.
Exposed: Real face of controversial godwoman 'Radhe Maa' (Watch Video)
Radhe Maa sings and dances with her 'bhakts' and one such video has surfaced online in which she is seen showing off her dancing skills.