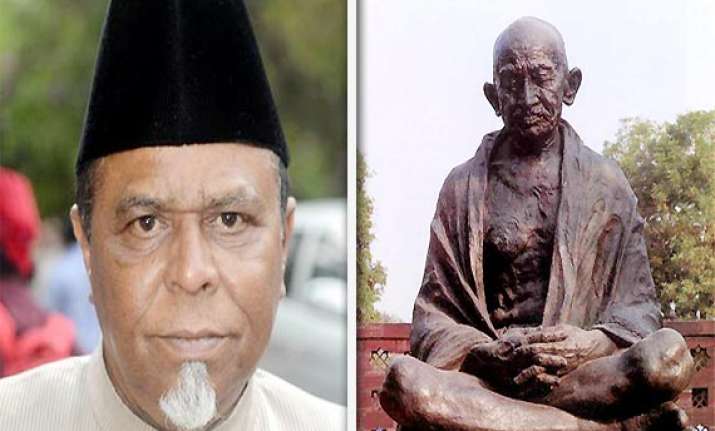 Hyderabad, Jun 27: The police booked a case against All India Majlis-e-Ittehad-ul Muslimeen (MIM) MLA Syed Ahmed Pasha Quadri for allegedly making derogatory remarks about Mahatma Gandhi's statue inside the state assembly here. 
Based on a local court directive, the L B Nagar police registered a case against Quadri, who represents the Charminar assembly constituency under relevant sections of the Indian Penal Code (IPC), Deputy Commissioner of Police (L B Nagar Zone) C Ravi Varma told PTI here today.  
Earlier, a practising advocate had filed a petition in the Ranga Reddy court here and alleged that during a meeting in Karimanagar district's Jagityal town in January this year, the MIM MLA had found fault with the installation of Mahatma Gandhi's statue on the premises of the State Legislative Assembly in Hyderabad, stating that the building was constructed by the Nizam's government.  
The complainant had sought the court's direction to register a case against the MIM MLA after which the court directed the police to investigate the matter and file an FIR.