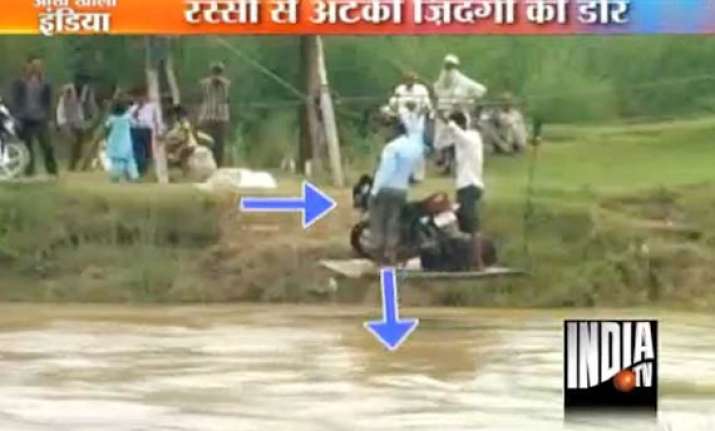 Bijnore, UP, Aug 6: India TV on Saturday telecast visuals of people crossing the Malan river near Bijnore with the help of a ropeway using the indigenous "jugaad" technique with the help of plastic ropes.

It was a scary sight as people crossed the ropeway with the river in spate below.

Local residents say they had requested the administration and people's representatives many times for building a bridge but their requests have so far fallen on deaf ears.

People who have to cross the river daily use this ropeway in the absence of anything else for nearly 25 to 30 km on this stretch of the river.

Bijnore in Uttar Pradesh is the place where the river Ganga and the water of nearly 17 rivers of Uttarakhand fall, but the district administration is yet to come out with a viable project for people to cross the swollen river.