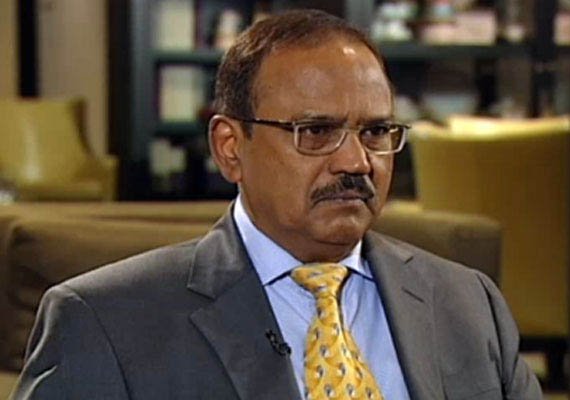 New Delhi: National Security Advisor Ajit Doval is likely to visit West Bengal's Burdwan town, where a blast had taken place on October 2 bringing to light the role of terror group Jamaat-ul-Mujahideen Bangladesh.  
Doval is expected to assess the progress in the probe into the incident, official sources said tonight.  
Ahead of his visit, Doval is expected to be briefed by NIA chief Sharad Kumar who visited Burdwan and Murshidabad in West Bengal today.
The National Investigation Agency (NIA) today said the accused persons arrested in the Burdwan blast case and their associates are members of terror group Jamaat-ul-Mujahideen, Bangladesh, who were preparing IEDs for transporting them to that country for possible terror attacks.  
After his visit, the NIA Director-General discussed with the agency officers the strategy to locate and apprehend the absconding accused.
The visit by the NIA DG and the proposed trip of NSA Doval assume significance as the government will send a report to Bangladesh following a request from the latter on the probe into the October 2 Burdwan blast.
Three persons, including two women—one of them the widow of a suspected terrorist who died in the blast - were arrested and interrogated by the NIA.