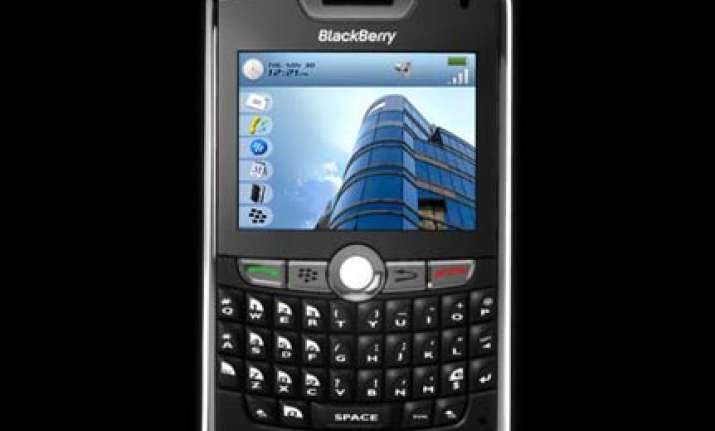 New Delhi: Four days ahead of the deadline given by the government to provide solutions for monitoring contents, BlackBerry maker Research In Motion on Thursday  said the company does not have a "master key" to gain access to encrypted corporate information.  
"RIM does not possess a 'master key', nor does any 'back door' exist in the system that would allow RIM or any third party, under any circumstances, to gain access to encrypted corporate information," the company said in a statement.  
The Canadian company asserted that it maintains a consistent global standard for lawful access requirements that does not include special deals for specific countries.  
The Department of Telecommunications (DoT) has instructed all telecom service providers to ensure that a technical solution for interception and monitoring of BlackBerry services in readable format is made available to the law enforcing agencies by August 31, 2010.  
RIM noted that it would be unable to accommodate any request for a copy of a customer's encryption key "since at no time does RIM, ever possess a copy of the key".
The smart-phone-maker has a subscriber base of one million in India. The security agencies and RIM are likely to hold a meeting to decide the fate of Blackberry services in India, ahead of the expiry of the deadline.  
Pointing out that strong encryption in wireless technology is not unique to the BlackBerry platform, the statement said that such encryption is a fundamental commercial requirement for any country to attract and maintain international business.  
"Singling out and banning one solution, such as the BlackBerry solution, would be ineffective and counter productive," the company said.  
According to the statement, RIM is extending an offer to the Government, to lead an industry forum focused on supporting lawful access needs of law enforcement agencies while preserving legitimate information security needs of corporations and other organisations in India.  
"In particular, the industry forum would work closely with the Indian Government and focus on developing recommendations for policies and processes aimed at preventing the misuse of strong encryption technologies while preserving its many societal benefits in India," it said. The company has assured the Indian Government of continued support and "respect for India's legal and national security requirements," the statement added. PTI