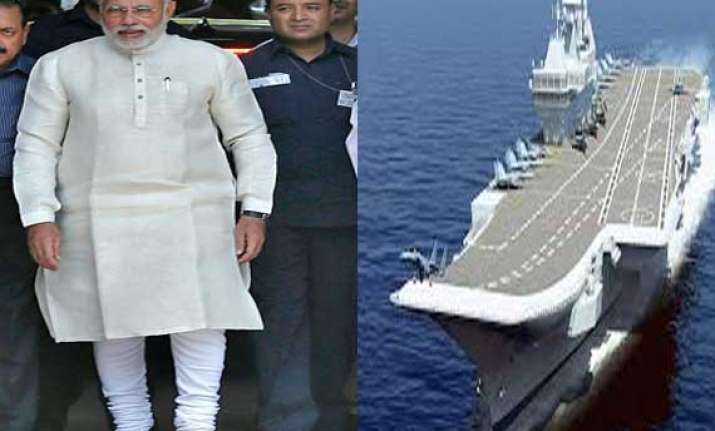 New Delhi: Prime Minister Narendra Modi is likely to visit the newly-acquired INS Vikramaditya aircraft carrier next week.
Sources say the prime minister expressed his desire to visit the ship and the Indian Navy is making arrangements for this.
The Prime Minister will also dedicate the warship, India's second aircraft carrier after INS Viraat, to the nation on that day, Navy sources said here. The 44,500-tonne warship, procured from Russia for over Rs 15,000 crore, is already sailing in the Arabian Sea.
INS Vikramaditya is the newest and largest ship which joined the Indian Navy on November 16, 2013. The ship was commissioned by the then Defence Minister A K Antony in Russia.
Vikramaditya, a floating airfield, has an overall length of about 284 metres and a maximum beam of about 60 metres, stretching as much as three football fields put together.
Standing about 20 storeys tall from keel to the highest point, the ship has a total of 22 decks.
With over 1,600 personnel on board, Vikramaditya is literally a 'floating city'.