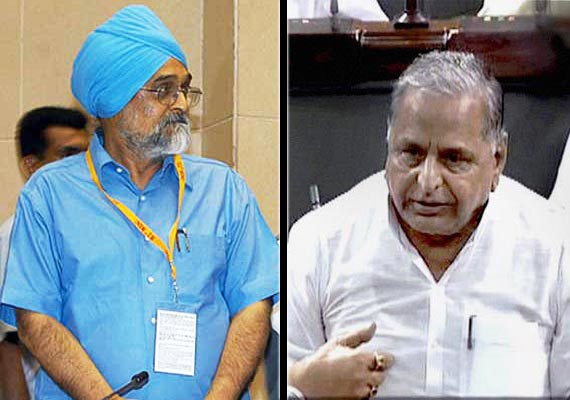 New Delhi, Mar 21: The Samajwadi Party today sought removal of Montek Singh Ahluwalia from the post of Deputy Chairman of Planning Commission for the panel's fresh poverty estimates pegging poverty line at Rs 28.65 per capita daily consumption in cities.
"Prime Minister is responsible as he is the chairman of the Commission. He should remove the Deputy Chairman of the Planning Commission from the post," SP chief Mulayam Singh told reporters outside Parliament here.
As per the estimates, the poverty ratio has been pegged at 29.8 per cent in 2009-10, down from 37.2 per cent in 2004-05. These are based on the daily per capita consumption of Rs 28.65 in urban cities and Rs 22.42 in rural areas.  
He said the Planning Commission's report on poverty is not correct.
"It is totally wrong. They do not have any idea of village or rural life. They live in AC rooms and make their report on the basis of reading some papers," SP leader said.  
Lok Sabha witnessed disruption over the Plan panel report on poverty.