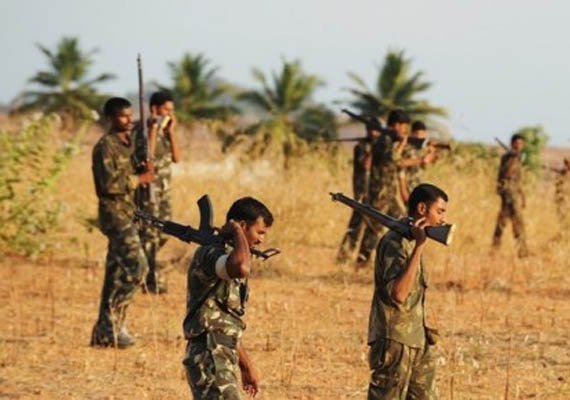 Agartala: A Border Security Force (BSF) trooper was shot dead by militants in Tripura, police said Friday.
The attack, the first terrorist killing of a security personnel since 2011, took place when National Liberation Front of Tripura (NLFT) guerrillas opened fire at a BSF patrol at Gandachara in northern Tripura Thursday night.
"BSF jawan Biswas Kumar was killed on the spot," a police official said.
Kumar, 26, was from Bihar capital Patna and his body will be sent to his home Friday.
The BSF retaliated the firing, after which the terrorists retreated and escaped taking advantage of the hilly terrain and deep jungles.
"The NLFT rebels might have crossed over to Bangladesh as the bordering area has been unfenced," the official said.
Senior officials rushed to the spot, 122 km north of here, and launched a combing operation to nab the ultras.
The police official said that since 2011, only one civilian was killed in terrorist attack and no security man was killed in the past three years before Thursday's killing.
The NLFT guerrillas, with their base in Bangladesh, have occasionally kidnapped people in Tripura and Mizoram to extort ransom.
Mizoram has unfenced and porous international border of 404 km with Myanmar and 318 km with Bangladesh.
Tripura also shares 856-km-long border with Bangladesh and some parts of the border areas are still unfenced.