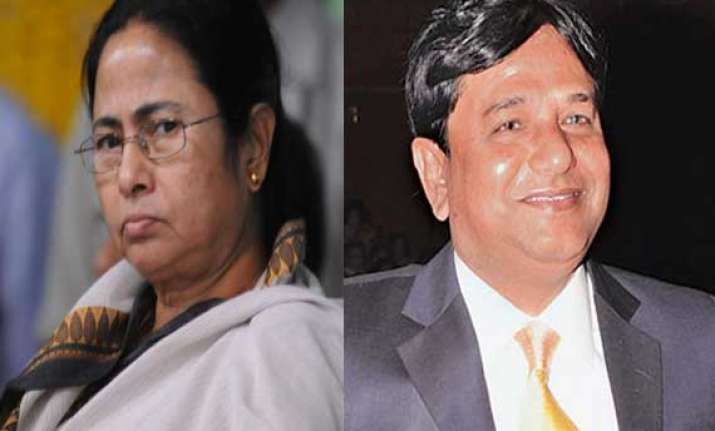 Kolkata: The CPI-M Tuesday alleged that Saradha scam kingpin Sudipta Sen was made to deny that he purchased any artwork of West Bengal Chief Minister Mamata Banerjee, and demanded to know how she was funding her party.
Addressing a rally at Moyna in East Midnapore district, Communist Party of India-Marxist (CPI-M) politburo member Surjya Kanta Mishra accused the state government of hindering the investigation by the Enforcement Directorate (ED) into the scam.
"Sudipta Sen says he did not buy your (Banerjee) paintings. If it is so, then from where did the Rs.1 crore come, which you deposited in the CM's Fund? How are you now funding your helicopter rides, how are you running your party and the government?" asked Mishra.
"She had thought that making Sen deny the purchase would solve her problems. But it has only proved that your party does not run from the sale proceeds of your paintings," said Mishra as he rubbished Banerjee's claims that she runs Trinamool Congress by selling her paintings.
BJP prime ministerial nominee Narendra Modi earlier raised questions about one of Banerjee paintings being sold for Rs.1.80 crore. Sen, who the opposition claim was the buyer, Monday denied having made any such purchase.